Dear Diva Readers,
top: 5px; float: left; color: white; background: #781300; border: 1px solid darkkhaki; font-size: 40px; line-height: 30px; padding-top: 1px; padding-right: 5px; font-family: times;">I believe that antiques play a vital role in any interior, no matter what the style.  From rococo to midcentury modern, there are vintage and antique pieces that can enhance the look and feel of any space.  That's why I'm so excited to be speaking as part of the Spring Market Series at the Decoration & Design Building in New York City next week about this very topic!
Join me, along with an esteemed panel including Olga Granda-Scott, cofounder of The HighBoy, and interior designers Jennifer Mehditash and David Scott, as we discuss the role of antiques in 21st century interiors.  The conversation will be moderated by Louis Navarrete of Louis Navarrete Decoration.
to DDB" alt="Invitation May 2014, antiques diva, antiques, modern" src="https://antiquesdiva.com/wp-content/uploads/2014/05/Invitation-May-2014.jpg" width="445″ height="512″ />
This panel discussion will be going on as part of the Spring Market speaker series at the D&D featuring trendsetting innovators at the helms of the strongest brands in design.  You can check out the D&D Spring Market schedule here.
Earlier this same day as part of the series I'm excited to hear Timothy Corrigan and Newell Turner speak on other panels!
I would love to see you there!
When: Thursday May 15 at 12pm
Where: The Decoration & Design Building in NYC in the de le Cuona showroom Suite 914.
Last but not least, for today's blog given the topic I will be speaking on of using antiques in modern interiors I wanted to share some photos of my own home to show how I personally mix antiques with a modern vibe!  In my living room period Rococo Stockholm Chairs juxtapose with a modern leather sectional (note cute husband has just been judiciously added to the pic to add a lifestyle element).  Meanwhile I pair a vintage 1980's Lucite German desk with a 1930's Italian Chair and an 18th C Barometer – and the effect, though totally vintage, is completely modern. In my dining room – literally every single piece in the room is antique or vintage – from the Gustavian consoles (hidden behind the pair of French Napoleon III upholstered armchairs) to the antique Delft collection from Holland – but this room feels utterly modern.  I love using antiques in fresh ways – so they don't feel stuffy or old fashion but au courant!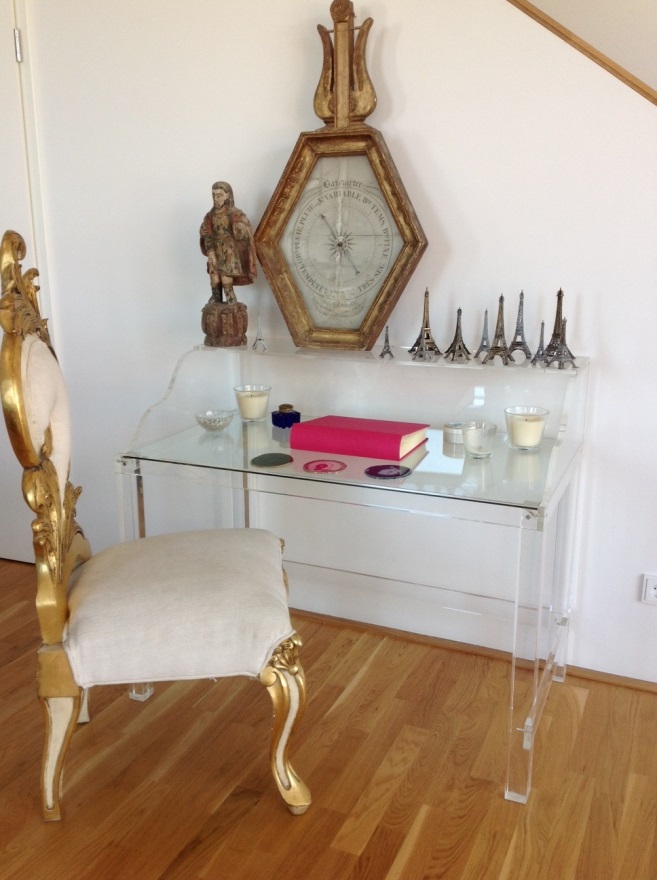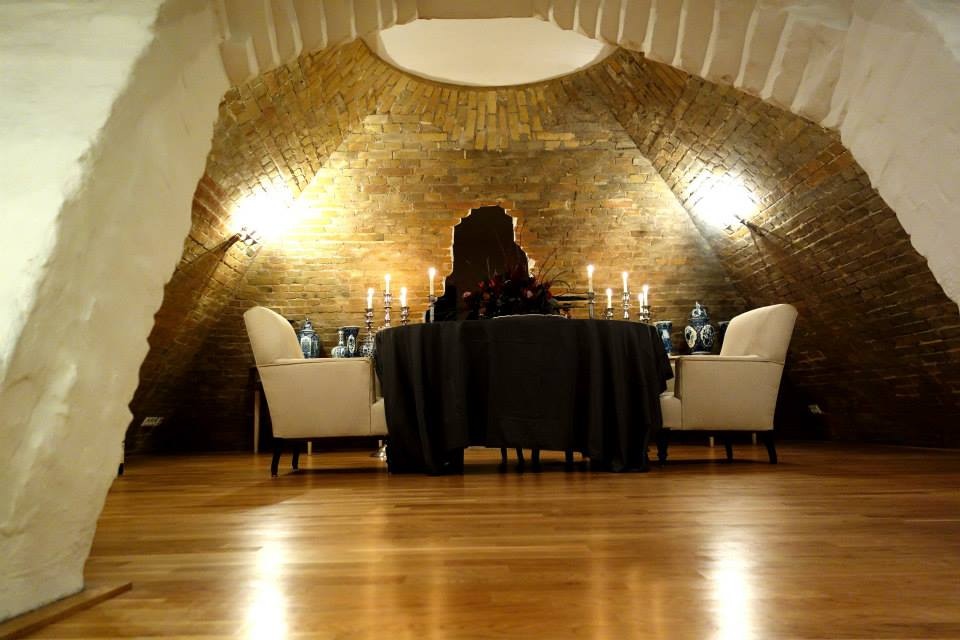 Happy decorating!
The Antiques Diva®