Dear Diva Readers,
top: 5px; float: left; color: white; background: #781300; border: 1px solid darkkhaki; font-size: 80px; line-height: 70px; padding-top: 1px; padding-right: 5px; font-family: times;">Did you know that in Norway on the day before Christmas Eve there is a holiday? It's called Lille Julaften – Little Christmas Eve. When I asked a Norwegian friend to explain this holiday her response was simple, "It's the day we celebrate the start of the celebration!"  To me that sounded like a brilliant excuse for a party and so I've decided in my house we'll start the celebration here early too!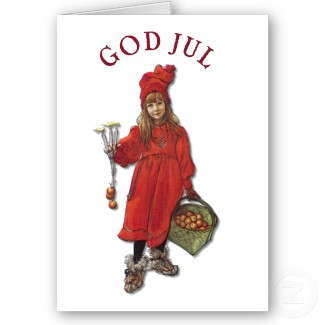 Traditionally this was the day when Norwegians finalized their preparations for Christmas Eve.  Families decorate their Christmas trees with handmade paper Christmas baskets called Julekurv which are woven together with red and green paper and then filled with fruits, candy, and nuts.  Intrigued by the idea, I decided it was the perfect tradition to learn to do with my nieces and nephews – so this year we're making our own Christmas baskets with this easy step-by-step primer.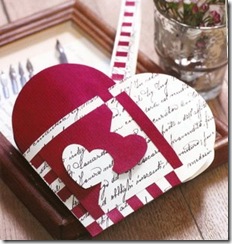 We'll then take our home-made baskets and use them to decorate my sister's Christmas tree! 
Speaking of Norwegian traditions, did you know that the famous Christmas tree in London's Trafalgar Square has been an annual gift to the people of London by the city of Oslo each year since 1947 as a token of gratitude for British support of Norway during the Second World War?  What a wonderful way to celebrate a friendship!  
Photograph above courtesy of Livin' Sponge blog
Glaedelig Lille Julaften!
The Antiques Diva®