Dear Diva Readers,
tone Color of the Year 2016 by The Antiques Diva" width="227″ height="300″ />
top: 5px; float: left; color: white; background: #781300; border: 1px solid darkkhaki; font-size: 60px; line-height: 50px; padding-top: 1px; padding-right: 5px; font-family: times;">It seems that 2016 is going to be an interesting year of innovation and expanding boundaries throughout the world. Even Pantone is pushing the limits and doing things outside the box. Instead of selecting their usual color of the year, Pantone has announced dual hues for 2016. Serenity and Rose Quartz not only symbolize masculinity and femininity, they also embody tranquility and utilitarianism. They are straight out of Monet's Gardens giving a soothing relief to the overworked eye, making them ideal for decorating a bedroom or pairing in comfy – yet elegant – clothes for at home entertaining. Let's take a look at how some top taste makers and style setters would use these colors in design.
tone Color of the Year 2016 Sandra Espinet" width="200″ height="300″ />
– Sandra Espinet –
"Nude and Mikonos blue have dominated the fashion industry for the past two years and I feel Rose Quartz & Serenity are a lighter variation of those palettes. I am open to see how it translates into the interior design field." – Sandy Espinet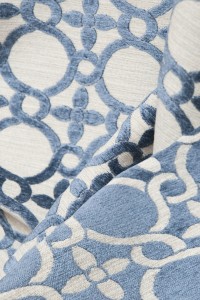 tone Color of the Year 2016 John Rosselli & Associates" width="200″ height="300″ />
– John Rosselli & Associates –
"Serenity" is the perfect color to bring your home a sense of cool, soothing calm. We are all about pairing blue and white together, so we'd love to see this shade of blue combined with vibrant whites. Pantone's "Rose Quartz" brings a soft component that used with serenity and neutral tones can give any interior space a natural quality.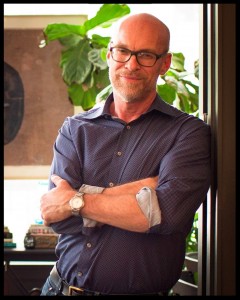 tone Color of the Year 2016 Alan Tanskley" width="240″ height="300″ />
– Alan Tanksley –
Serenity. I love this color. There's a freshness to it that coordinates well visually with most colors and colorful patterns. A favorite decorative scheme of mine often combines blues of this hue with organic browns and creamy whites.
tone Color of the Year 2016 Joe and Vivian from Global Home" width="213″ height="300″ />
– Joe & Vivian of Global Home –
We're all about Rose Quartz this year. We see it as a resurgence of the 80's interiors palette. Some of our favorite pieces throughout our product assortment, are made out of actual rose quartz – a beautiful pop of color in our eclectic showroom.
tone Color of the Year 2016 Woven Accents" width="213″ height="300″ />
– Christina Tullock of Woven Accents –
Rose quartz used properly in a room can read like a modern neutral. It works especially well when combined with charcoal grey, taupe and shades of bone.
tone Color of the Year 2016 Robin Baron" width="300″ height="223″ />
– Robin Baron –
Rose Quartz is a stone that helps generate love, serenity is all about being centered and calm. The names of Pantone's colors of the year would be enough to inspire a bedroom. The colors themselves are luxurious, soft, and romantic and are perfect for creating a special master bedroom…a retreat from the crazy world we all live in.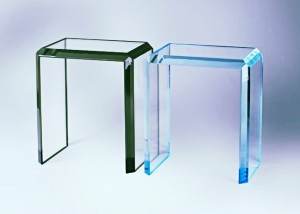 tone Color of the Year 2016 Plexi Craft" width="300″ height="214″ />
– Plexi-Craft –
Plexi-Craft embraces the Pantone colors of Serenity and Quartz. We can subtly infuse many of our products with these colors, as we do with our Lane side tables (see below). Or, any fabric featuring Serenity and Quartz will look great on a Plexi-Craft upholstered bench, stool, or chair.
tone Color of the Year 2016 Kathryn Scott" width="212″ height="300″ />
– Kathryn Scott –
My first thought of these two colors paired together is one of the boys and girls playing. What better place for them than a playroom? These colors sing like a sunset/rainbow mural…I'd love to see what energy it brings your home.
How would you use these two colors in design or decorating? Let me know in the comments below!
Colorfully yours,
The Antiques Diva®