Dear Diva Readers,
top: 5px; float: left; color: white; background: #781300; border: 1px solid darkkhaki; font-size: 60px; line-height: 50px; padding-top: 1px; padding-right: 5px; font-family: times;">While there are several flea markets throughout France, each offering something unique and specializing in different types of antiques, it's easy for me to choose the TOP TWO flea markets in France!
My Top 2 Flea Markets in France?
Without a doubt the top 2 flea markets in France are the Paris Flea Market and L'isle sur la Sorgue in Provence.  Here you can find absolutely anything and everything French & chic from antique furniture – chest of drawers, Bergers and Fauteuils oh my – to art de la table and art for your walls, impossibly gorgeous kitchenalia and divine vintage frocks and jewels. The more important question is, what won't you find?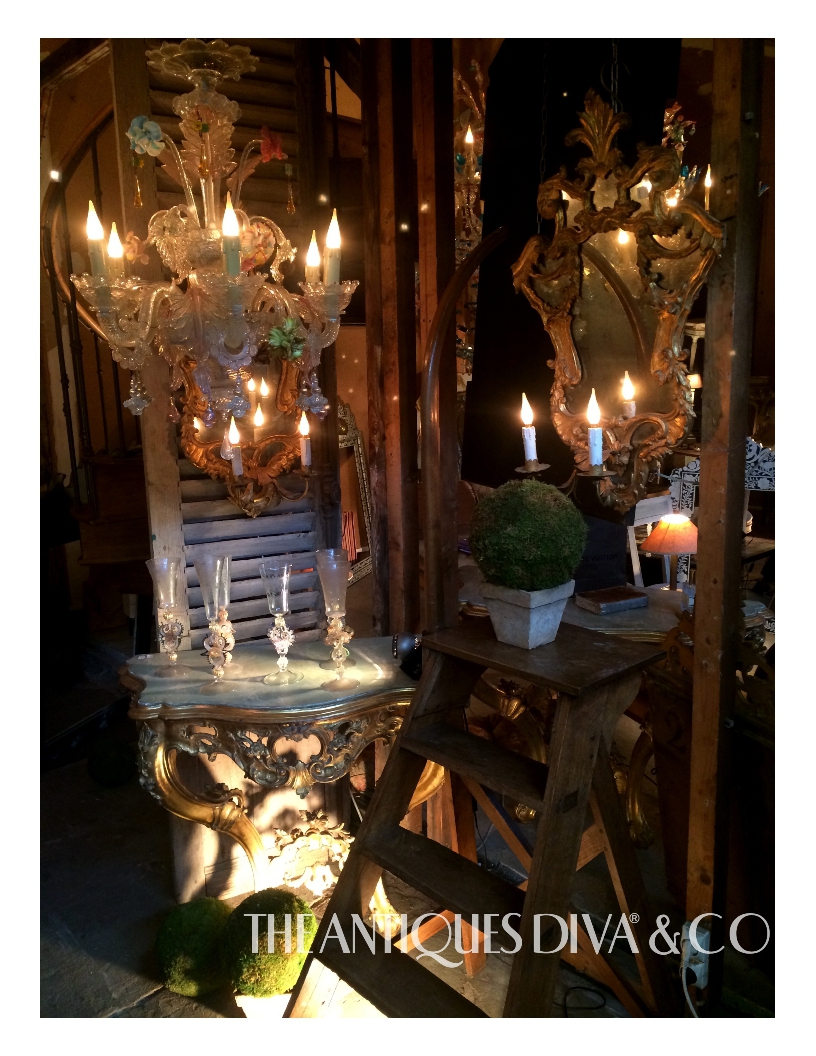 But to choose a 3rd favorite flea market in France?  Oh la la… I fear that's almost impossible! Of course I've spent many a morning wandering the stalls at the Porte de Vanves in Paris. It's ideal for smalls.  But I fear if I mention Porte de Vanves I'm only focusing on Paris… and there is a whole nation out there ready and waiting for Diva Readers to shop. Villeneuve Les Avignon is one of my favorite Provence markets tucked away under the shadow of the town's chateau and Allées Jules Guesde, in central Toulouse has a plethora of perfectly polished collectables.  Carpentras is worthy of a hit as well.  And buyers looking for a day trip out of Paris are sure to enjoy the amazing prices on inventory at the Orleans market in the Loire Valley!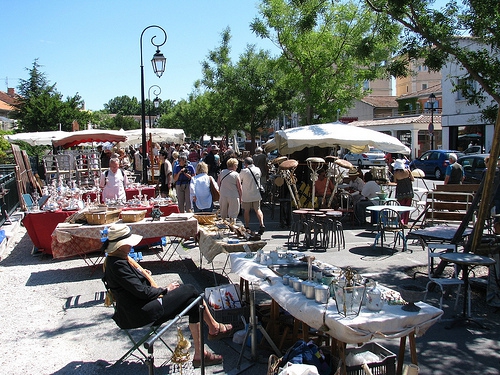 top 2 flea markets in France are the Paris Flea Market and L'isle sur la Sorgue in Provence: brocante market Isle de la Sorgue" width="500″ height="375″ />
So the next time you're planning a trip to France, just know that there is a plethora of flea markets just waiting for you! If this seems overwhelming, we're here to help. For more information on booking a French flea market tour, email us at to:info@antiquesdiva.com">info@antiquesdiva.com. We'd be happy to custom plan an antiques buying tour to suit your needs and your budget.
Bonne shopping,
The Antiques Diva®