Dear Diva Readers,
top: 5px; float: left; color: white; background: #781300; border: 1px solid darkkhaki; font-size: 60px; line-height: 50px; padding-top: 1px; padding-right: 5px; font-family: times;">Everyone knows that The Antiques Diva® loves a good party. But couple that with an entire party devoted to the world of antiques – filled with the movers and shakers of the antiques world – and I am in my element! I, along with my UK Antiques Diva Agent Gail McLeod and our behind the scenes Creative Guy Andrew Skipper, were recently in London to attend an evening to celebrate the Antiques Heavy Artillery Mentors of Antiques Young Guns at Olympia International Art & Antiques Fair. The party, which was held in the Club Room, was sponsored not only by The Antiques Diva® & Co but also more importantly by BADA, LAPADA, and, of course, Olympia International Art & Antiques Fair.
Attending the party was a myriad of antiques trade professionals and journalists. We spent the evening mixing and mingling, champagne in hand of course! When it was time for the awards ceremony, I was so pleased to present the award for Most Innovative Mentor to my friend and renowned antiques dealer, Spencer Swaffer. He gave space in his own store for a pop-up shop to his mentoree Paul Jones during the busiest week of the year.  The overall winner of the Heavy Artillery Mentor Program went to Robert Young who could not attend the party, so it was accepted by the Young Gun whom he mentored which happens to be our very own Swedish Divo Guide, Daniel Larsson.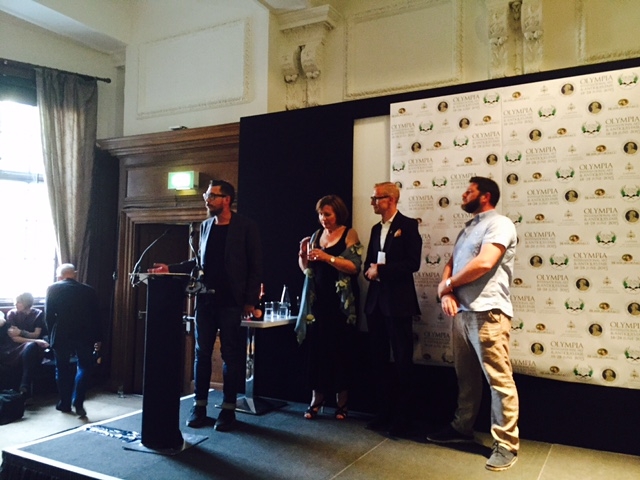 Following the reception, everyone gathered at a fabulous new restaurant at Vauxhall called Counter. As well as being a well-known expert on the BBC Antiques Roadshow, Mark is also one of the co-founders of Antiques Young Guns along with Gail McLeod and George Johnson. Drinks, dinner, and lots of conversation ensued until the wee hours of the morning. A Diva's work is never done!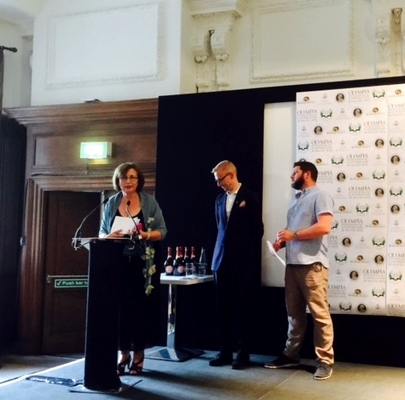 Huge congratulations to Gail Mcleod who worked tirelessly to put this evening together, all while taking VIP clients on tour during the same week as this monumental event in the antiques industry. They say that if you want something done, ask a busy person… well, Gail certainly knows how to get things done! Looking forward to seeing Antiques Young Guns grow in the coming year and can't wait for the next party!
The Antiques Diva®