Dear Diva Readers,
top: 5px; float: left; color: white; background: #781300; border: 1px solid darkkhaki; font-size: 60px; line-height: 50px; padding-top: 1px; padding-right: 5px; font-family: times;">So here's my confession du jour. I have a few vices.  I love to drive fast cars.  I drink way too much champagne. When I travel I'm known to pack 2 pairs of shoes for every day of the week  And I adore vintage fashion.  While my feet dance an Italian beat – pounding out the syllables of Ferragamo, Gucci, Dolce & Gabbana – my head and shoulders are purely dedicated to all things French…  at night when I sleep visions of vintage Chanel and Hermes dance through my head.  And while I love draping myself in the glamorous style of the past, I love even more when I can Decorate Diva Style using Vintage Fashion as Art!
tour" width="554″ height="428″ />
tour" width="270″ height="480″ />
Every once in a while we come across something so special on our tours that we know we MUST tell you about them.  At the Paris Flea Market we recently found a set of 10 framed original sketches of Hermes scarf patterns.  For years I've been encouraging clients to buy vintage Hermes and frame it for chic art – but this takes the cake!  These are the original drawings upon which the scarves were made!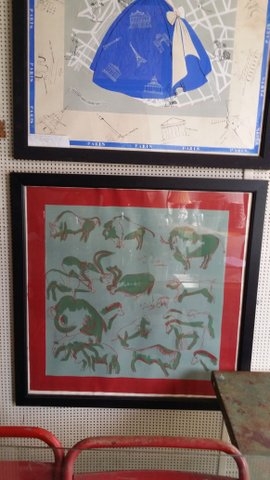 tour" width="270″ height="480″ />
tour" width="480″ height="270″ />
The designs for the scarves were first sketched and then engraved into wood blocks which were used to produce the silk scarves. Over the years, different artists have been commissioned to create their own designs and more than 2,000 unique designs have been produced since 1937. Often incorporating bold hues, the subject matter of the scarf designs range from equestrian, to flora & fauna, to constellations! Many vintage designs are re-released in fresh color palettes.
tour" width="270″ height="480″ />
tour" width="480″ height="270″ />
Wouldn't it be fun to own a piece of the company's history? With our Buying Services you can!  We can shop on your behalf as your PERSONAL SHOPPER IN PARIS!   We love acting as your "(wo)man on the ground" throughout Europe, but especially when it comes to something as Diva-licious as vintage Hermes! We happen to know that the vendor selling these Hermes designs is retiring, which means we can negotiate a fantastic price for our clients.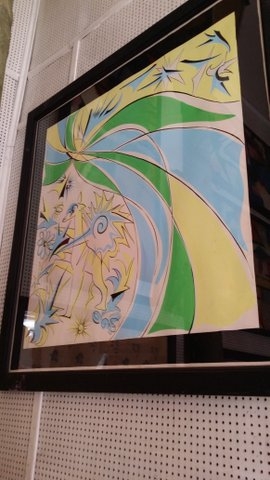 tour" width="270″ height="480″ />
tour" width="480″ height="270″ />
Before I close…one last fashion fact!  Did you know that Hermes didn't start out making women's fashion? While their scarves have graced the heads and necks of fashion icons such as Grace Kelly, Jacqueline Kennedy Onassis, and even Queen Elizabeth II, the company began by creating harnesses and bridles for horses. After being in business for one hundred years, the company started designing scarves in 1937, made from the same silk that lined their riding jackets.  Paying homage to that particular time in the company, I went elephant trekking this past summer in Thailand and wore one of my Hermes as my headscarf!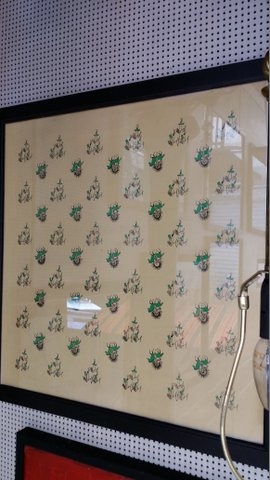 tour" width="270″ height="480″ />
I need to dash… I've got some shopping to do! But if you're interested in a Paris Vintage Fashion Buying Tour or if you want more information on our Buying Services, email us at to:info@antiquesdiva.com">info@antiquesdiva.com. We'd love to help you source exactly what you're looking for!
Be chic, Be fashionable, and do it with Diva Style!
The Antiques Diva® 
(seen here in my "new" vintage fox fur stole purchased this weekend while vintage fashion shopping in Berlin)