I know Philip and Sim Hamilton Harvey of ARCANUM Market from their fabulous booth at High Point Antique and Design Center; each year when I lead the walking tour I tend to feature their finds. When I was asked to lead the VIP Antiques Tour in in Savannah at Southern Style Now, I went to them for some of the best antique dealers and experts in Savannah!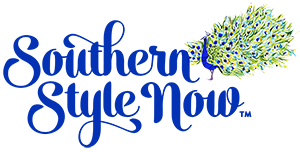 Sip champagne, see the sights and score some antiques on my VIP Antiques Tour!
Southern Style Now
Savannah, Georgia
November 9-11, 2017
Tickets
Antiques Diva VIP Antiques Trolley Tour
Friday November 10 11:30am – 2pm
Please note: Attendance is limited, so sign up today! #NoPassportRequired  
Here's a sneak preview of my Savannah antiques tour: 
Meet ARCANUMmarket
346 Whitaker Street
(912) 236-6000
https://arcanummarket.com/
A modern mix of American and Continental antiques and new home furnishings.
408 Bull Street
(912) 232-8205
Four floors of antiques in the unrestored Noble-Hardy Mansion.
George Davis Antiques
408 Bull Street
(912) 232-6603
A small curated collection of antiques and accessories.
Arthur Smith Antiques
402 Bull Street
(912) 236-9701
One of the older antique shops in Savannah dealing in mostly English furniture and accessories.
Michael V. DeCook Antiques
20 West Hull Street
(912) 232-7149
A refined collection of important American furniture and decorative elements.
Jere's Antiques
9 North Jefferson Street
(912) 236-2815
An old cotton warehouse containing 33,000 square feet of mostly English imported antiques and accessories.
Savannah Galleries 
30 East Bryan Street
(912) 232-1234
One of the older antique shops in Savannah located inside an old bank dealing in a variety of styles and rugs. Also rug repair/restoration.
See y'all in Savannah!
Toma – The Antiques Diva