Dear Diva Readers,
top: 5px; float: left; color: white; background: #781300; border: 1px solid darkkhaki; font-size: 60px; line-height: 50px; padding-top: 1px; padding-right: 5px; font-family: times;">When I entertain at home, one of my favorite things to do is set the table using beautiful antique pieces I've collected. Whenever I'm out at flea markets or antique stores, I am constantly looking for unique tabletop items to use in the dining room. From salt cellars and butter pats to silver trays and cutlery, there are so many lovely things that can be added to the table. Today I want to talk a bit about knife rests, sharing their history and the variety of shapes in which they come.
tofle-Coquille-Knife-Rests-Mariettes-Back-to-Basics-3.jpg">
tofle-Coquille-Knife-Rests-Mariettes-Back-to-Basics-3.jpg" alt="Christofle Coquille Knife Rests Mariette's Back to Basics, Antique Knife Rests, Table Décor, Dining Etiquette " width="600″ height="450″ />
It is thought that knife rests were first created in the late 17th or early 18th century. Originally, there would have been one or two large knife rests used by the master (or butler) of the house. He would carve the meat and then rest the carving knife and fork on the knife rest. By having this raised bar to rest the used knife blade on, you could save the tablecloth from being stained by cooking fluids. This was particularly useful if you didn't have multiple pieces of cutlery so you didn't have to exchange – or wash – the cutlery between courses!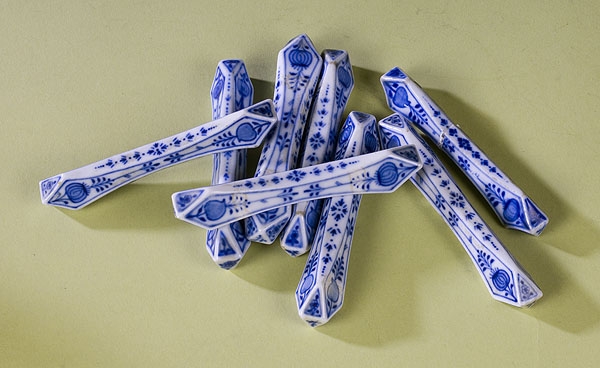 As time went on, individual knife rests at each place setting became common, especially in wealthier homes. It is important to note that at the beginning of the meal, knives should not be on the rests, and during the meal, in between bites, the knife should be placed on the edge of the plate, as proper etiquette dictates. The knife rest is only used in between courses, when the plate is removed.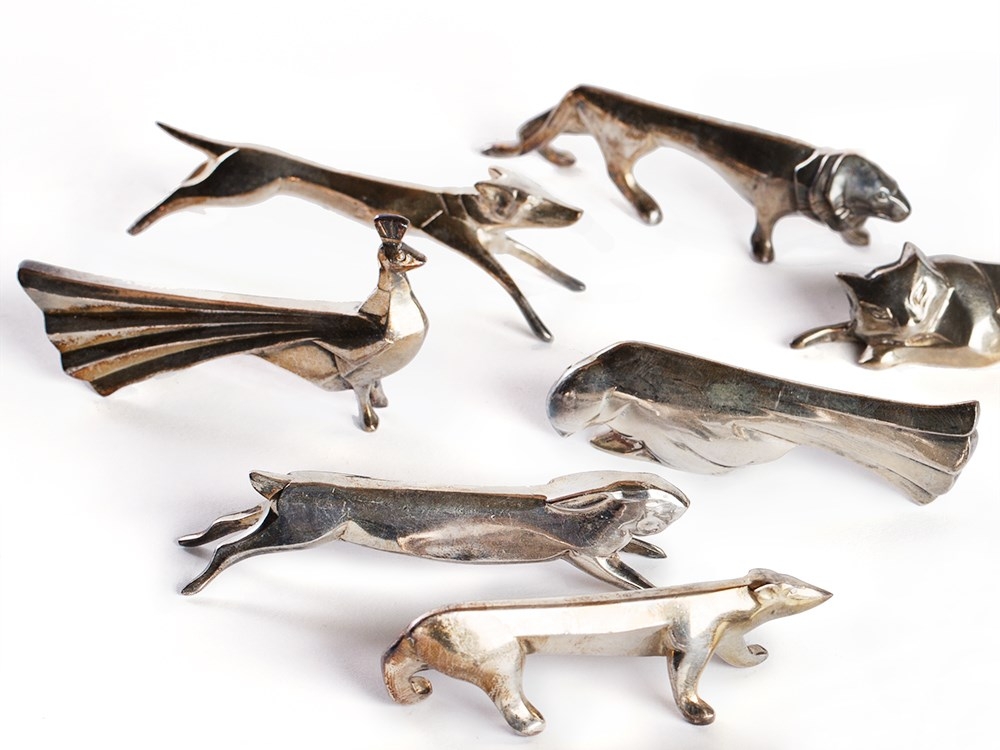 Most knife rests were made in the Victorian era. Of course the Victorians are known for making everything more elaborate, so it is this time period that saw the most decorative knife rests. You can find them made from crystal, glass, silver, gold, mother of pearl, porcelain, and numerous other materials. They were often purchased in sets of two to twelve and sometimes you can still find them in their original boxes. (I'm a sucker for an original box).   However be sure to check the hallmarks on each knife rest. If they are originally from the same set, the hallmarks should match. Of course, this only matters if you're a serious collector. For me, it's more about the look baby!
While it may seem fussy or unnecessary to use knife rests, I like to think of it as romantic. Just as the Victorians were known to turn strictly functional items into works of art, I believe we should make every meal a work of art with special, beautiful tabletop pieces. If you're just starting your collection of antique knife rests, I suggest looking at flea markets. You can typically find sets for very reasonable prices – I've bought sets for as low as 5-10 Euros. Of course the more elaborate or unique you go the higher the price.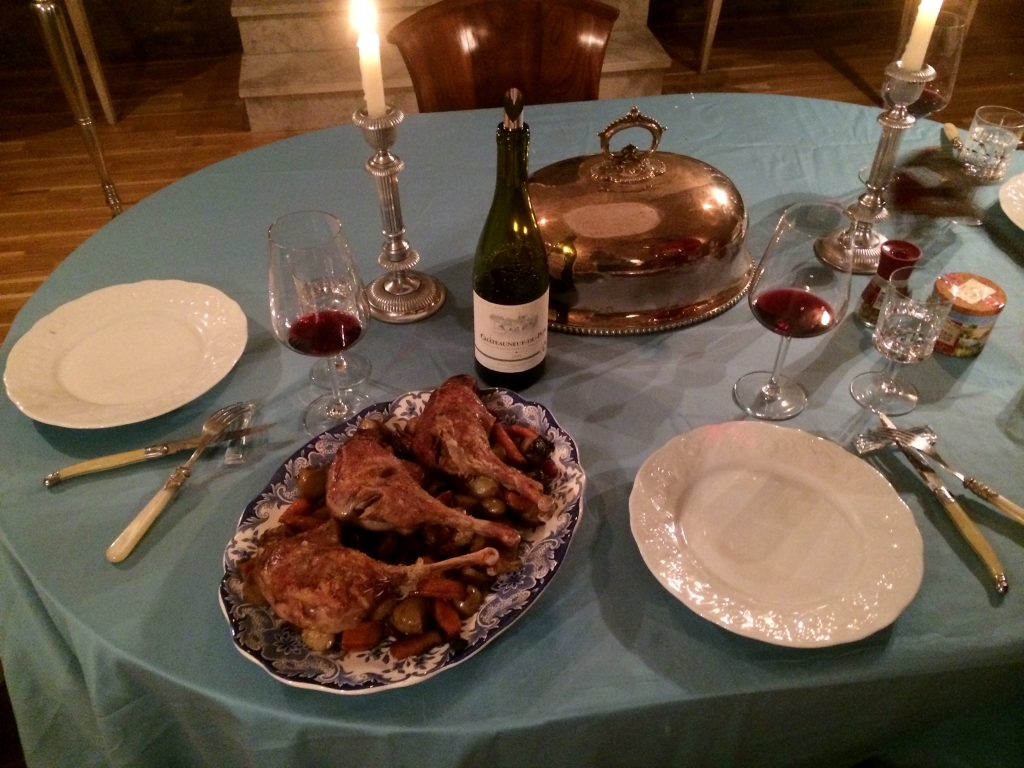 Enjoy the hunt and then have fun setting the table for your next fun fete!
Bon App!
The Antiques Diva®