Dear Diva Readers,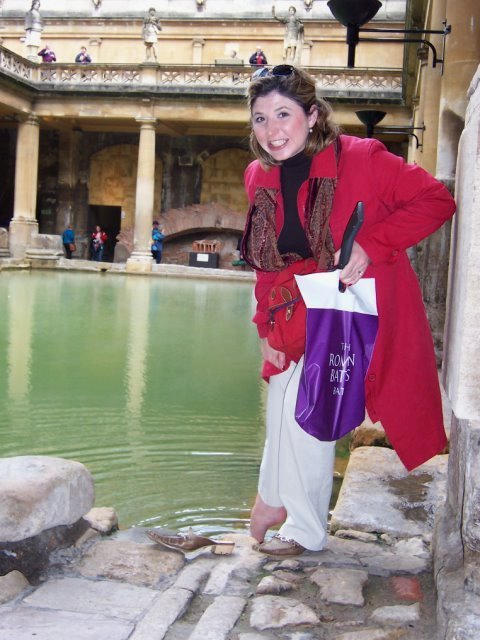 top: 5px; float: left; color: white; background: #781300; border: 1px solid darkkhaki; font-size: 70px; line-height: 60px; padding-top: 1px; padding-right: 5px; font-family: times;">Splish, Splash I was taking a bath…. round about a Saturday night!  Er, Excuse me… you caught me singing in the shower again!  From March 8 -10, 2012 the English town of Bath is going to be splishin' and a-splashin, Reelin' with the feelin', Movin' and a-groovin' Rockin' and a-rollin' as a starry line-up from the decorative antiques trade travel from across the UK to exhibit at the Bath Decorative Antiques Fair which has been home to the fair for twenty three years.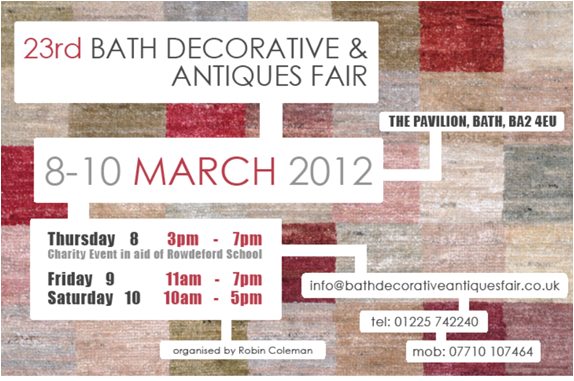 This Georgian City is known for its patronage of the arts, and fair organizer Robin Coleman maintains a very happy ship in the wonky old Bath Pavilion building.  Bing, bang, you're going to see the whole gang, Dancin' on my antique rug!  Robin's always been clear in his aims for the fair – it should be "for the benefit and enjoyment of the trade and visitors alike with a friendly atmosphere". The result is a fashionable confection of fresh-to-the-market displays from dealers who start to save goods months before event. 
Flip, flop, they'll be doin' the bop, especially as Television darling Kirstie Allsopp (the prime time presenter of homes and interiors shows Location Location Location and Kirstie's Home Made Home) will reveal the winners of the well-publicized Best of British Antiques Awards as part of National Antiques Week. The awards have been a joint promotion between Antiques News and Fairs and their colleagues at Homes and Antiques magazine.  The verdict is in… the public went online and voted for their favorite shop, specialist shop, centre, vintage/mid C shop and auction house. The shortlisted group will gather to hear from Kirstie which of them will walk away with the coveted framed award as best in their category! 
Meanwhile, let me share with you a few of my favorite finds from previewing the fair.
Moorish mother of pearl inlaid table with ebony elephant – Piccadilly Antiques – Bath
Marble top bombe chest – Blanchard Collective, Marlborough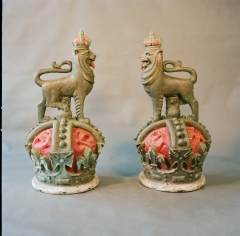 A Pair of gilded coronets with lions – Hudson Grove, London
A Baltic glazed cabinet with chinoiserie decoration – Roderic Haugh, London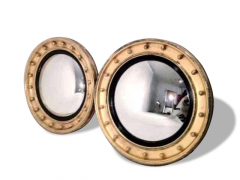 A pair of gilded convex mirrors – Blighty Antiques, Cheltenham
A 19th c painted cast iron jardiniere – Roderic Haugh, London
Of course the Bath Decorative Antiques Fair isn't the only thing I'm excited about on this upcoming England Trip!  While in Bath I'll be staying at one of England's most famous hotels – The Royal Crescent Hotel – and am simply giddy at the thought of having the opportunity to stay in one of England's most historic addresses.  The Royal Crescent Hotel is the epitome of English elegance with its classical décor… I can't wait to take to the waters with The Bath House spa!!  Stay tuned for more details on my experience at this gorgeous hotel.
See you in Bath!
The Antiques Diva®