Since I first began exploring Asia nearly a decade ago, I've been in love with Asian antiques. When I launched Antiques Diva® Asia Antiques Tours two years ago, I knew we were ahead of the curve helping interior designers and antique dealers (as well as hoteliers and restauranteurs) source antiques in Asia. Even 2 years ago you didn't often see Southeast Asian antiques in interior design magazines but today I'm seeing a change. When you flip open a magazine today you quickly see it's all about the mix – globally chic interiors are mixing not just periods and echelons but geographic origins – European goes next to American next to Asian for a well-traveled interior. Globally chic interiors are on the cutting edge of design and some of the best antique dealers around the globe have started mixing Asian antiques into their traditional European inventory.   
On a personal level – I want my home to be as individual as I am. I don't want a cookie-cutter style looking like I chose my furniture from a catalog. I want my home to reflect my travels and interests. I like to mix it up: a high-end piece with a provenance next to a modern trendy piece, an Asian antique juxtaposed against a modern abstract painting, a 17th-century Venetian apartment with a global sensibility. 
Each time I visit Thailand my first stop once in Bangkok is Paul's Antiques, the headquarters for our Thailand Antiques Diva Tours and the shop owned and operated by Asian antiques expert – and Antiques Diva Asia Guide – Angela Somwaiya, one of the leading experts in Southeast Asian antiques. Angela is a long-time expat living in Thailand, and she's who I turn to advise on all things Thai. When Angela introduced me to The Siam Hotel in Bangkok it was love at first sight! The Siam combines all my favorite things – Asian antiques with an uber-luxury hotel and exclusive service alongside some of the best food in Bangkok. It's also a hotel interior whose vignettes could grace the pages of Elle Décor or Architectural Digest. And it's the place I go in Bangkok for #globaldesigninspiration. 
Art and Antiques at The Siam Hotel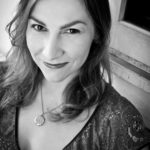 I won't blame you if when someone says "Thai antiques" nothing comes to mind.
However, if you ever wanted to take a crash course on Thai antiques, and learn first hand how to decorate your house beautifully using Thai antiques, a visit to The Siam Hotel, located on the banks of the majestic Chao Phraya River in Bangkok, would be a superb idea indeed.
As a long-term expat living in Bangkok, I'm always looking for unique outings that will give visiting friends a taste of Thailand. Designed by globally acclaimed architect and interior/landscape designer Bill Bensley in collaboration with its owner Krissada Sukosol Clapp, The Siam Hotel does not disappoint. So when my colleague and friend, Toma Clark Haines, The Antiques Diva, visited Thailand recently, The Siam was at the top of my list of places to take her. Antiques, award-winning architecture, delicious food, authentic experiences – I knew were all right up her alley.
The Antiques Diva Asia Team visits The Hotel Siam, Bangkok
Our day read like a page out of the most perfect travelogue. Like most savvy visitors to The Siam, we skipped Bangkok's infamous traffic jams and took advantage of the hotel's complimentary private riverboat taxi. The journey filled us with a rush as we got to experience quintessential traditional Thai living along the river, reminding me all that I love about Thailand.  Cruising past golden temples, rice barges, and children swimming along the banks, we soaked up the exhilarating feel of the rich, lush and exotic life in the tropics that still is accessible despite the urbanization of Bangkok.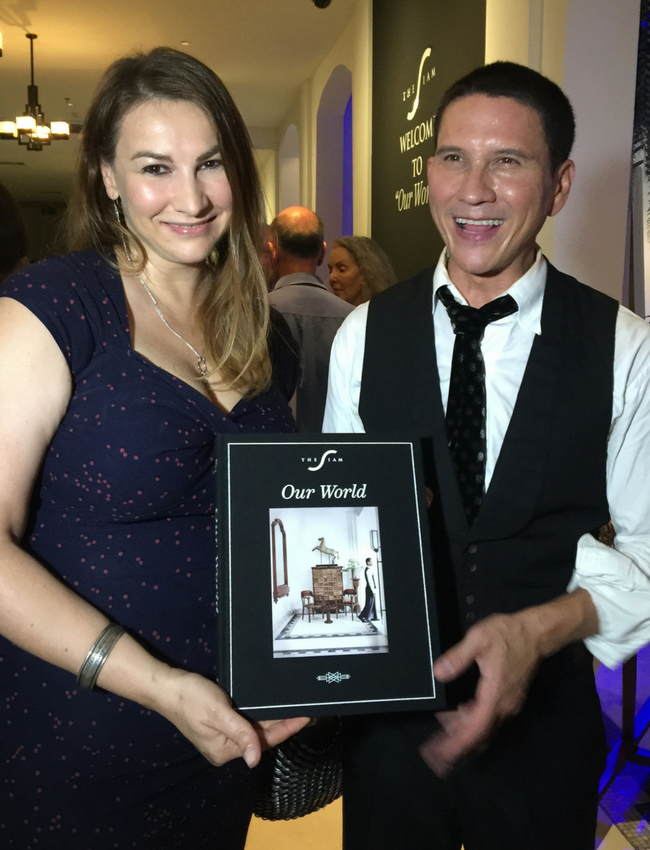 Once we arrived at the private pier of the hotel and were greeted by staff with a refreshing tropical herbal drink, the sense that we were about to experience something special was palpable. Owner Krissada Sukosol Clapp is a prime example of how a collector can often be a conservator, and how following one's passion is always a sure way to success. Coming from a musical family, Krissada is not only famous as an antique collector but as an actor and musician. In the case of antiques, he has made a mark for himself as having one of the most unique and aesthetically stunning collections of antiques in Thailand.
Being the owner of an antique shop, it is hard for me to put into words how truly special what Krissada (who is an occasional visitor to Paul's Antiques) has accomplished. He has taken the best of what Thai antiques has to offer – shop house display furniture, finely carved statues and architectural salvage, Thai traditional theater masks, ceramics and a cache of interesting curios and historical documents related to the Thai royal family – to design the interior of his hotel in a way that is stunning and unique. However, you don't have to be the owner of an antique shop to appreciate the beauty and other-timeliness the collection evokes and to be whisked away by the ambiance. From the perfectly-patinated teak and leather art-deco club chairs to the super-rare solid teak traditional medicine shop cabinets in pairs, exquisitely carved statues, to the quirky tiger settee, old photographs and books, vintage gold shop display counters – even an antique billiards table – the collection is truly amazing.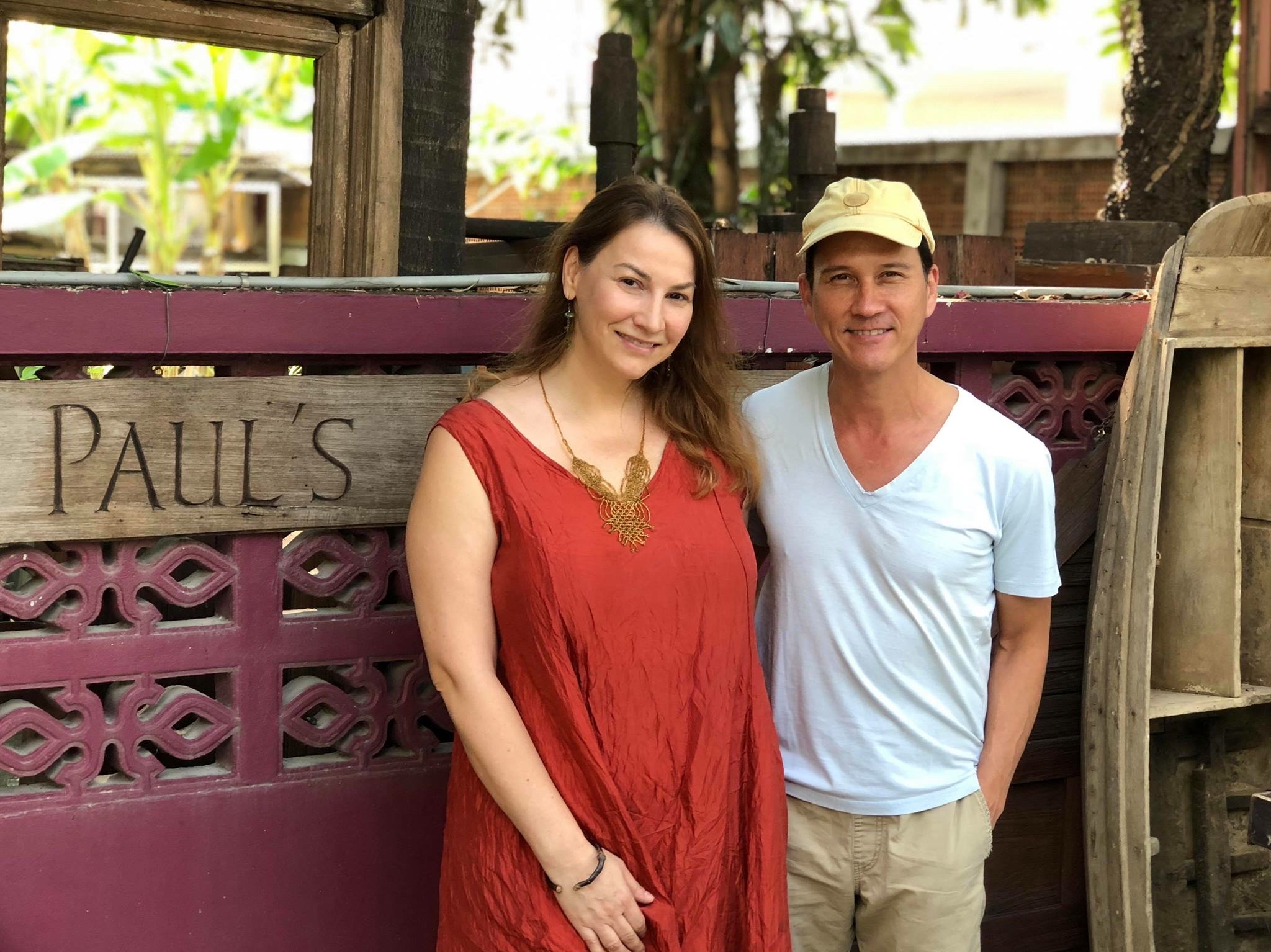 Perhaps the pinnacle of the collection is three antique Thai teak houses on stilts (now serving as private villas for The Siam's guests) that have a fascinating history. They originally were acquired by legendary silk icon Jim Thompson in Ayutthaya for his friend Connie Mangskau – a famous socialite and antiques connoisseur. It was in these houses that she entertained the worlds' glitterati who visited Bangkok during the 60s, 70s and 80s, people like heiress Doris Duke, who amassed one of the largest collections of Thai and Burmese antiques which are now displayed in museums, and Jacqueline Kennedy Onassis, who visited Connie's antique shop, The Monogram, on her visit to Bangkok in 1967.
In this YouTube video, we get to see Jackie Kennedy touring Bangkok by riverboat and shopping for traditional Thai hand-woven baskets.
If you are ever lucky enough to make this magical trip, do stay long enough to enjoy cocktail hour at sundown – one of the most enchanting times of the day when the golden rays of the sun dance upon the Chao Phraya as it sets behind the Krung Thon Bridge. It's the perfect way to relax and take in some of the best sights and sounds that Bangkok has to offer.
2018 is the year of chinoiserie – and where better to stock your antiques store, source architectural salvage or discover one-of-a-kind pieces than on a private, customized, 1:1 antiques buying tour to Bangkok, Chiang Mai or Ayutthaya, Thailand. We will custom plan a Thailand antiques buying tour for you whether you're looking to purchase antique furniture, textiles, decorative accessories, handicrafts and artisanal creations or architectural salvage. We will also help maximize your time and money by translating and negotiating on your behalf, and finally liaising you with an international shipper. 
Toma – The Antiques Diva