Dear Diva Readers,
top: 5px; float: left; color: white; background: #781300; border: 1px solid darkkhaki; font-size: 60px; line-height: 50px; padding-top: 1px; padding-right: 5px; font-family: times;">Part of why I enjoy leading antique buying tours is I love to tell a good story. And when it comes to antiques there is always a story to tell… about the history of the piece, how it was used and why. My guides and I get to share our passion and knowledge with our clients and we believe that educating clients about their purchases is important.
As Europe's largest Antiques Sourcing Company we work with a large range of clients with a variety of knowledge levels. When taking a client on tour our objective is to first find out what they're looking for – if they want period pieces or simply a certain style. Once on tour, educating our clients on all parts of the buying abroad process is part of our job. We try to give tips so the clients know the difference between a "period piece" or a piece that's just in the style of a certain period.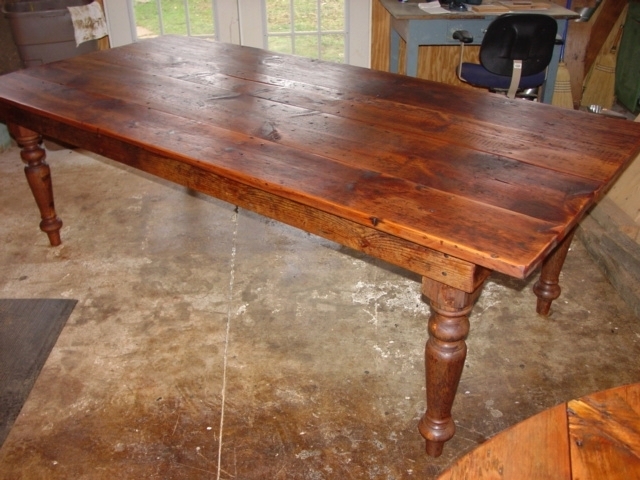 A big movement as of late is repurposing antiques and this can be done any number of ways. You might repurpose a vase so it's made into a lamp, or, on a bigger scale, imagine a French country farmhouse table custom-made to size using antique wood. It could be 18th C wooden flooring repurposed into a table. (see a gorgeous example here where you can order wooden planks made into a table). While the materials are still antiques, these pieces wouldn't have the same inherent value as an original 18th C farm table – that said they are still gorgeous and still have value. Just a different value than the one made 200 years ago!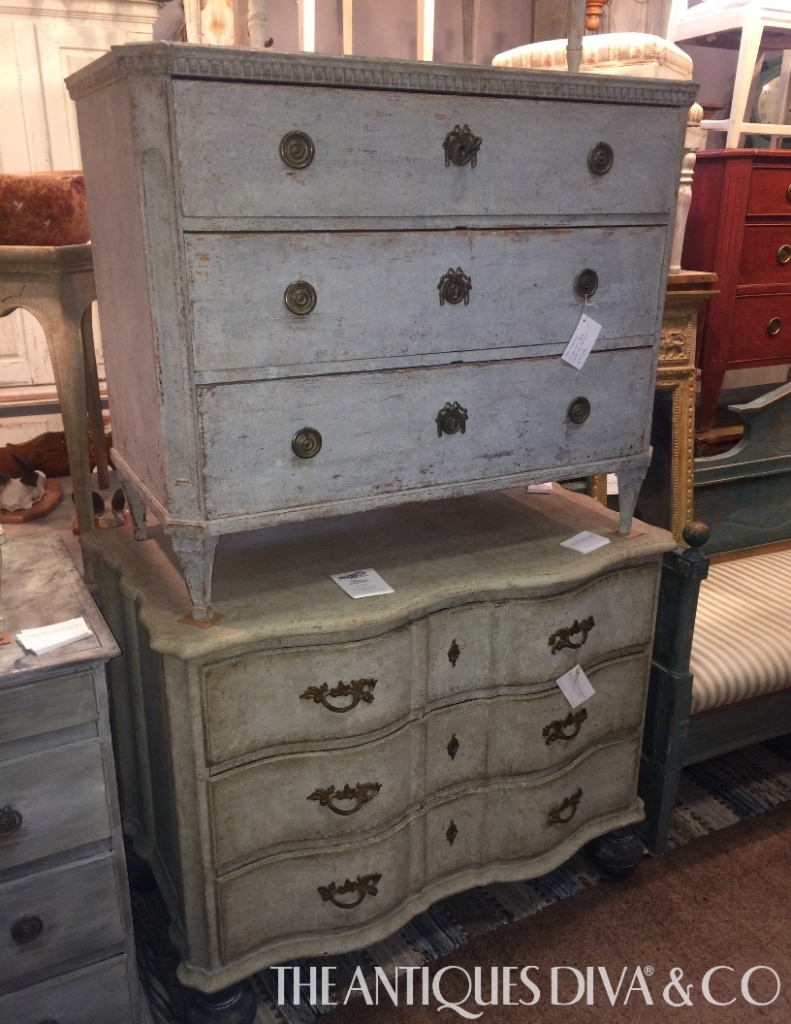 I love antiques and vintage pieces of all kinds, whether a pure period piece or a repurposed piece – I'm all about equal opportunity antiquing! But the key thing for my clients is that they UNDERSTAND what they are buying and that it's the right price for the piece they're buying. Obviously a repurposed piece costs less than an original piece, but if the price is right on a repurposed piece, then my recommendation is go for it!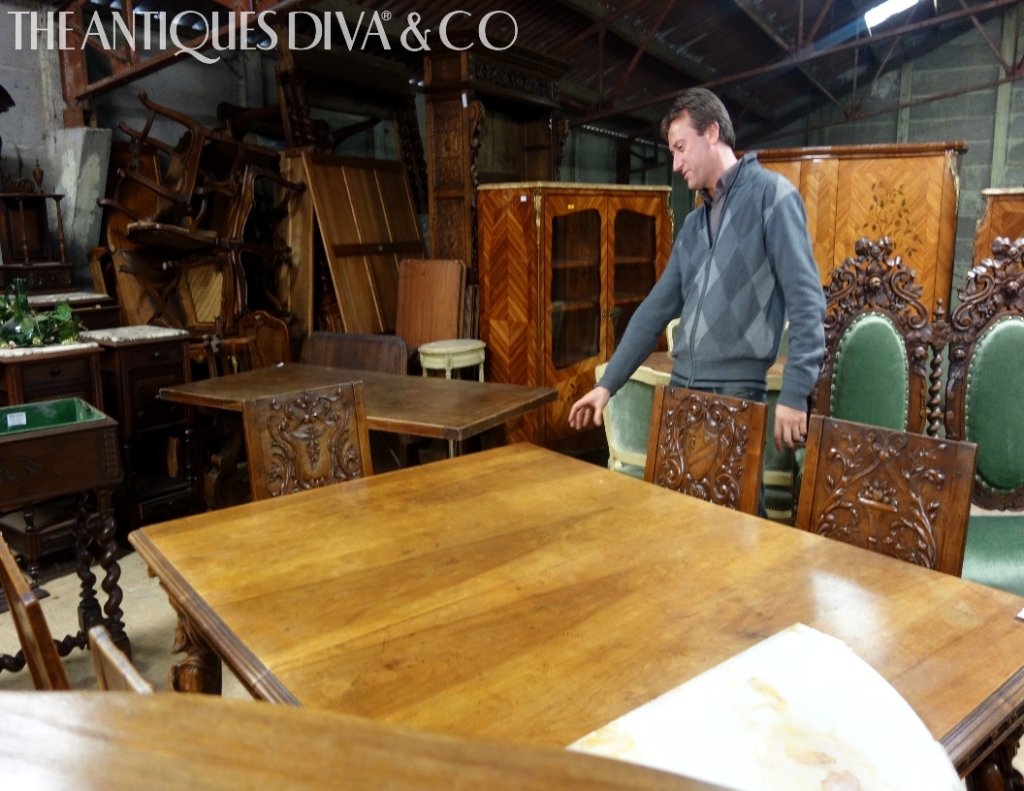 Knowing the difference between original and repurposed antiques comes down to knowledge and trust. That's why we build lasting relationships with vendors and dealers whom we know and trust – one of my favorite vendors for buying antique farm house tables in Belgium is Roderique and Evy at Tijdloos Antiques. They have a gorgeous inventory but also really spend time with clients to educate them on what they're buying. If a client is looking to purchase original pieces, we know exactly who to take them to. On the other hand, if they're wanting to source pieces made from antique materials but are perhaps better price points, we also know the perfect dealers for those repurposed pieces.
The important thing to remember as you train your eye to differentiate between original and repurposed antiques is that it all comes down to trust. If you can learn from someone, be they a dealer, a restorer, or one of our Antiques Diva Guides, you'll know that you're getting correct information and being led in the right direction!
Happy hunting,
The Antiques Diva®