Dear Diva Readers,
top: 5px; float: left; color: white; background: #781300; border: 1px solid darkkhaki; font-size: 60px; line-height: 50px; padding-top: 1px; padding-right: 5px; font-family: times;">Being Chief Executive Diva of Europe's largest Antiques Touring Company involves a lot of travel.  In fact, I often find myself living out of a suitcase 2 to 3 weeks a month.  If there's one thing every traveling Diva needs, it's reliable luggage that is fabulous and functional. What's my top pick, you ask? Hands down, Rimowa Luggage!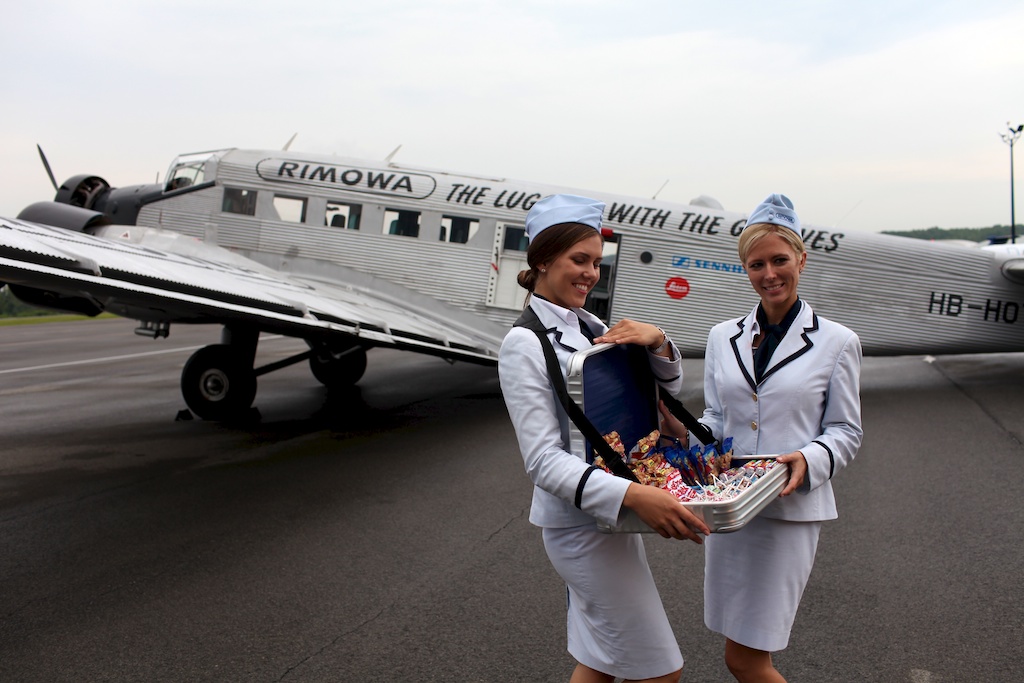 Rimowa Luggage has accompanied travelers around the world for over 100 years, but the products they offer today resemble anything but the past. The company uses lightweight aluminum and polycarbonate to construct their cases, which certainly helps with today's airline weight restrictions placed on luggage.  Adhering to their motto, "'Handwerk meets Hightech' (Handcraft Meets High Tech), Rimowa combines modern technology with old-world craftsmanship.
What I love about Rimowa luggage is that it's designed well–sleek and modern–but also offers value in the fact that the products last a lifetime. Due to my extensive travel schedule, my luggage gets a lot of miles put on it in a short amount of time.  The last thing I want to be doing is going to the store to buy luggage every other month.  With Rimowa, I know that I have a trusty travel companion that can withstand the Diva lifestyle and still keep me traveling in style no matter where I might be in the world.  (And below…a little "vintage" Rimowa for a bit more character!).
Ciao!
The Antiques Diva ®