I'm beyond thrilled to share with you a guest post by Margaret Schwartz, owner of The Summer House, and the inaugural USA Antiques Young Gun of the Year. Margaret is an antiques powerhouse: she began her career working at Martha Stewart Living Omnimedia, which played a key role in inspiring and developing her passion for the home décor business. After four years, she left to open her own shop, The Summer House in New Canaan, Conn. Margaret applies her signature styles and passion for home design to hand pick today's best finds: upholstered furniture, fashionable jewelry, eye-catching lighting, exquisite rugs, fine art and more. 
I have a confession. I am an antiques junkie.
Three years ago by a stroke of luck, I discovered The Antiques Diva through another favorite blog, The English Room. I was planning a trip to London and just by chance The English Room posted about antiques tours offered by The Antiques Diva, the brainchild of Toma Clark Haines. I was very intrigued because I love antiques but was hesitant to buy because I don't have a degree in Decorative Arts. The Antiques Diva gave me the opportunity to buy with confidence. The moment I laid eyes on a lavender glass mid-century chandelier on Lillie Road, I was hooked. That was nearly three years ago, and I am about to embark on my next adventure with Gail McLeod, UK Antiques Diva, and Daniel Larsson, Swedish Divo.  
I've taken a half-dozen tours with The Antiques Diva and I've learned quite a bit about how to prepare for a buying trip. Let me give you some tips and tricks I've picked up along the way. 
Tips for An Antiques Buying Trip
Do Your Research
Antiques Diva tours are incredible regardless of how much prep you as a client do. However, these guides are seasoned vets and know all the best places to go for that perfect Venetian mirror your client covets. For instance with this upcoming trip, I am looking for pairs of chests, pairs of nightstands, cabinets, side tables, mirrors, and lighting. We usually create a shared photostream on our phones and post photos of past items I've purchased and loved, things I've seen and loved, or items that clients have requested I locate. Pinterest or a shared visual board would work, but we prefer the shared photostream because you can add detailed descriptions, measurement, and budget info and it's private. Once the Diva or Divo Guide has an idea of what you're looking for, he or she will tailor the itinerary to your needs.
Trust in your Guide
Your Diva or Divo Guide is there for you, no matter what you need. This is something that differentiates them from other buying agents. Your guide has access to some of the best secret sources in Europe. When I say I've bought from castles, I mean actual, real fairytale-esque castles. I've also dug through dirty warehouses because you really can find a diamond in the rough. If you prefer to only shop castles, let your guide know as far in advance as possible so she can schedule those calls for you. No need to storm the gates down; when they see it's an Antiques Diva client, they will roll out the red carpet for you.
Negotiating
There is an art to negotiating, and in Europe you need a trusted hand to guide you through any cultural barriers. They will translate for you and help you negotiate prices. The dealers offer good prices because The Antiques Diva brings so many clients through, and there is power in numbers. Be prepared to bargain, but don't insult them and your Diva Guide will help you walk that fine line.
Your Diva is also an expert in the industry. She can help you spot a piece that you might have overlooked, or conversely a piece you are interested in, but you didn't see that replacement leg that would turn off your clients. You make your own decisions, but they will keep you informed and point out things you might not be aware of. Listen to what they have to say because they will impart wisdom to you and teach you so much about the industry. Gail McLeod, UK Diva Extraordinaire, has been such a tremendous source of wisdom and support, helping me grow my business and career, and she's been with me every step of the way on all my antiques tours. She has become a fast friend too. I don't know what I would do without Toma and Gail!
Budget
I cannot stress this enough. Set. Your. Budget. And then add 20%, minimum. There will inevitably be an absolute to-die-for must-have piece, and of course it comes when you've already spent your budget. Your budget can be anything. There is no minimum spend on these tours, but communicating your budget in advance with your guide will help set you up for success! Price-point is key so they know where to book your calls. A quick note, even when you do set your budget and go over, there will still be the one that got away.
I had the opportunity to buy the console from an Axel Vervoordt-designed castle that was on the cover of The Houses of Veranda book. What was I thinking passing it up? I was thinking, "Oh my god, I've been on tour for two weeks, and I've completely blown my budget!" There will ALWAYS be the one that got away! And that's ok. My mom likes to say that it's good to not get everything you want. Naturally, she is referring to the sable coat she has always wanted, but she got a gorgeous sheared mink with sable cuffs and that will do. Haha! 
How can you help stick to your budget (+20%)? Transfer funds ahead of time! One of the best tips I've learned is that you transfer your budget, plus the 20% slush fund, to your shipper. While you are out on your trip, your Diva Guide will be writing up detailed purchase orders and you can keep track of your spending that way. If you don't use the 20% extra (I've never been that disciplined) that's fine. Your shipper can deduct their charges from that leftover amount. It's all very tidy when done this way.
I learned the hard way that the dealers need to be paid immediately. Your reputation over there is everything, and if you drag your feet on payments, other dealers might hear about it. So pay promptly. Seriously. These dealers work so hard sourcing and restoring, and this industry already has razor thin margins. In order to keep these wonderful dealers in business, we must pay them promptly.
Shipping
Just as important as the relationships you build with your Diva guides is the relationship you build with your shipper. Your Diva Guide can help you with that, but better yet, you can conveniently use the in-house The Antiques Diva shipping service. The Antiques Diva & Co. kicked off their shipping service last year, and using them will help streamline your experience. The fewer moving parts the better! And you absolutely need a trusted shipper. There are so many forms to fill out and information that customs needs. Getting a shipper who understands that process and guides you through it, or manages it for you, is absolutely vital. Plus, you want someone reputable, reliable, and experienced and The Antiques Diva knows quality when she sees it!
Day to Day Tidbits

Wear comfy shoes. While Toma is always clacking in heels, my days of Barbie Feet (look it up, it's real) are over since I moved out of the Upper East Side, and now I prefer a pair of fly-looking Chiarra Ferragni slip-on sneakers so I'm still stylish but can navigate barns and fields.

Pack light, re-wear items. The dealers don't know that you've worn that sweater twice before, and the Diva Guidess don't mind. Trust me on that one.

Take breaks throughout the day. Your Diva Guide will keep you fully caffeinated and fed, but you will both need mental breaks to review what you've purchased throughout the day.

Take photos of everything. Now on your iPhone you can write directly on the pictures so you remember what the price was, the measurements, and what restoration was promised or that you need to do on your end.

Be social! Get your booty into high gear with social media. Post multiple times a day and have a little fun with it. Yes, this is a serious job with serious people, but it's also an absolute joy. And even though the company is called The Antiques Diva, the guides and you will get down and dirty so have fun with it! Show people what the behind-the-scenes of the business is!
Happy hunting,
Margaret (Modern Antiquarian)
Follow The Summer House on Instagram
Connect with The Summer House on Facebook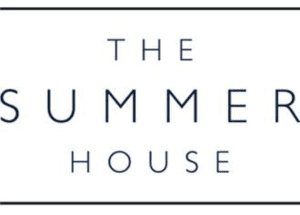 Dear Diva Readers,
Perhaps the biggest challenge when shopping overseas is knowing how to get goods home sweet home safely and cost effectively. Oh the thrill of the hunt! On tour we have a range of clients – from ones who fill multiple 40 foot containers, spending hundreds of thousands of euros on inventory to stock their stores to ones who are seeking just a few small items that are perfectly packable and brought home in the their luggage. Occasionally clients even buy a second suitcase on tour to bring their goods home! Now here's a surprise… sometimes it costs less to MAIL that second suitcase with a courier than it does to bring it with you on the plane home.
When you're shopping the fleas and decide to mail items home you need a professional international courier with the appropriate customs documents (and licenses when applicable). Typically the shipper advise of any additional arrangements required like crating for fragile objects or customs documentation.
We always recommend clients discuss with their courier or shipper their insurance needs. A good courier will offer added insurance to cover high-value items. When sending antiques with a courier, it is important the inventory is packaged carefully following the recommended packaging guidelines carefully. If the item is not packaged correctly, it will not qualify for cover in the event it is damaged during transit.   On tour – when you're out buying – we always recommend clients take photos of their purchases as they shop! This gives you extra security, in the event there is any dispute or damage in transit.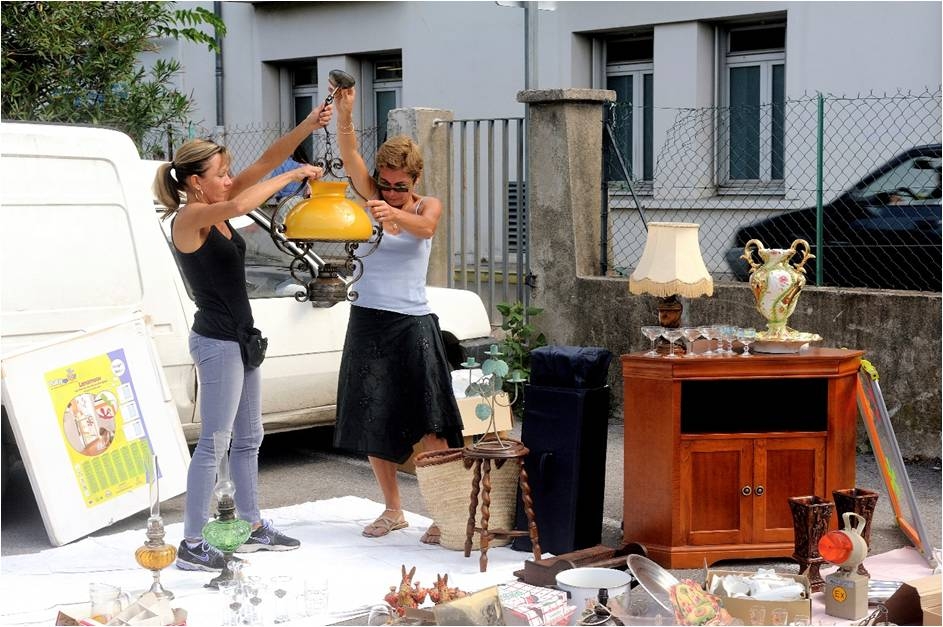 When it comes to shipping, accidents happen and snafu's occur. But sometimes those snafu's are more than lost of damaged goods. What happens if you buy something you're not allowed to ship internationally? One of the best recent examples of export restrictions is the story of Jane Austen's ring that made headlines in 2014. Singer Kelly Clarkson was forced to give up Jane Austen's turquoise ring that she bought at a Sotheby's auction in 2012. Clarkson was unable to take the ring out of the country due to a temporary export ban placed by Jane Austen's House Museum. The official deadline was 30 September. The museum was able to raise £152,000 to save the 'national treasure' for Austen readers around the world! This complex, but fascinating case shows how important the paperwork is for collectors. The UK is notoriously strict when it comes to buying and exporting items which may be classified as 'national treasure"!
So what are the Rules & Regulations for Export from the UK?
In the UK, items under 50 years of age, which do not include precious metals and are not of national significance are generally exempt from restrictions.
However items which contain precious metals and are of national significance or are over 50 years of age will be subject to stricter export regulations.
Always check with the Portable Antiquities Scheme or Arts Council if you are unsure.
If the object falls under the definition of the treasure outlined in the UK Treasure act, you should check that the item has been reported to a UK coroner within the legal period of 14 days. The inquest will always have final say whether or not the finds qualify as national treasure.
If the treasure is found to constitute a national treasure, the finder must first offer the item to a museum. If a museum does not express interest, then the finder will retain ownership.
Keep in mind, that under English Law, landowners will have rights to objects found on their land. It may be necessary to qualify with the seller where the item was found (this only applies to coins, ring, jewellery or artefacts over 50 years).
Certain carriers like DHL have different rules and restrictions for various countries, particularly Australia. So, check with several carriers if possible.
When in doubt if the item you're buying is suitable for export professional couriers such as the UK-based customer service team at ParcelHero.com. can advise on shipping costs and restrictions to your recipient country. You can also estimate costs of shipping excess luggage or individual antiques with their handy booking tool to help you plan your trip. The site will allow you to track up to 25 items at one time with real-time scan updates, so you can follow your packages' movements before you even step foot on the plane.
Now if you are planning to mail your purchases home sweet home yourself – here's a few Hints & Tips on Packaging Your Items for Mailing Correctly:
Whether you are stuffing a suitcase or boxing items for shipping via courier, the principles remain the same – wrap and insulate correctly to avoid any damage in transit.
Protect each item against damp and dust by wrapping the item in a clean plastic bag.
If it is a framed artwork, use foam board and corner supports for additional protection.
Insulate the item in bubble-wrap, secured with packaging tape.
Use a new or strong, suitably sized box with the joins and seams reinforced.
Place packaging chips or other insulation within the box (scrunched up paper will do)
Place the wrapped item or items within the box, ensuring the items do not touch each other or the outer walls of the box
If you have customs documents, place duplicate copies within the box with your items.
If you are using a second-hand box, remove all old labels and barcodes from the box.
Seal the box with dedicated strong packaging tape.
Happy Shopping!
The Antiques Diva®
P.S.  Thanks to our friends at ParcelHero.com for providing additional information on export restrictions.