Dear Diva Readers,
top: 5px; float: left; color: white; background: #781300; border: 1px solid darkkhaki; font-size: 60px; line-height: 50px; padding-top: 1px; padding-right: 5px; font-family: times;">Oh bugger… It's the end of an era!  The eleven dealers who share the space at Core One Antiques, just off the Kings Road in London, have confirmed that they will be closing their iconic Gasworks premises on 24 June 2015. Anyone who is anyone has shopped these hallowed halls… this location was one of London's best kept design secrets.  Shopping here almost guaranteed you'd bump into the crème de la crème of the design world. Yoo Hoo!?  Martyn Lawrence Bullard anyone?
They have been unable to renew their lease due to the rampant development of the riverside area adjacent to Chelsea Harbour Design District.  Finding another equally prestigious and established location to trade from together presented a huge challenge until the dealers heard that Toby Lorford and Lesley Ferguson who own Lorfords Antiques in Tetbury and the nearby Lorfords @Babdown Airfield had acquired a second hangar on the site at Babdown, which has a very similar flavour to the artisan community at The Gasworks in Fulham.
Cometh the hangar…,
Cometh the diaspora of displaced London dealers….
And so Hangar One at Babdown opens for an early bird preview from 8 June 2015 and will be fully open from 15 June 2015.  The incoming Core One dealers who will continue to trade together in vast individual showrooms with the similar industrial chic aura of the Core One premises will be:
Dean Antiques,
Christophe Edwards
Roderic Haugh
Christopher Jones
Simon Pugh
Richard Steenberg
Garoa Zugasti
Core One Antiques opened to acclaim in 2001 with a group of elite dealers sharing the vast building showing an collection of antique furniture and objects from the very grand to the very sleek, the frankly industrial and the hugely quirky.
The dealers came from all walks of life and brought their varied taste and experience to the great mixing pot that was Core One Antiques. The combination of styles and periods provided an eye popping sensory experience equivalent to visiting the best of international antiques fairs.
Lorfords at Babdown is very much in line with the original Core One idea, to bring together an unrivalled group of dealers to provide a stage for the very best in antiques and design under two roofs @Babdown!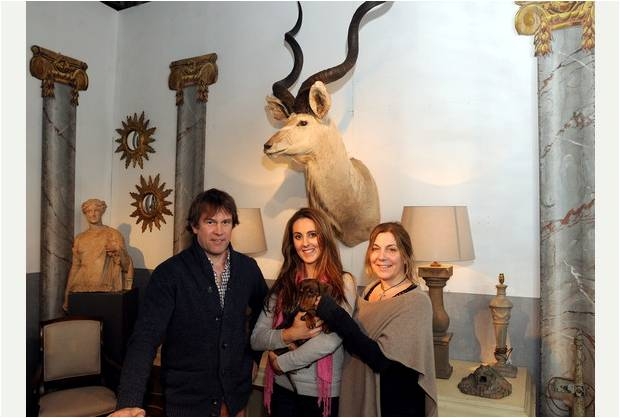 Toby Lorford, founder of Lorfords explains, "They say timing is everything, and acquiring the second hangar here at Babdown at just the right moment gave us the opportunity to welcome this important group of dealers from Core One to embellish our impressive line up of resident dealers at Babdown.  We have been told that we now represent the most important trade call in Europe and we look forward to developing this unique space going forward."
The Antiques Diva ®