Dear Diva Readers,
top: 5px; float: left; color: white; background: #781300; border: 1px solid darkkhaki; font-size: 60px; line-height: 50px; padding-top: 1px; padding-right: 5px; font-family: times;">In to-a-party-at-the-paris-flea-market#comments" target="_blank">Friday's blog I invited you to join me in Paris at our annual Antiques Diva Paris Flea Market Fete Sunday January 24, 2016 co-hosted with (and at) Paul Bert Serpette.
Today I wanted to explore Paul Bert Serpette and tell you why they are our favorite section of the Paris Flea Market!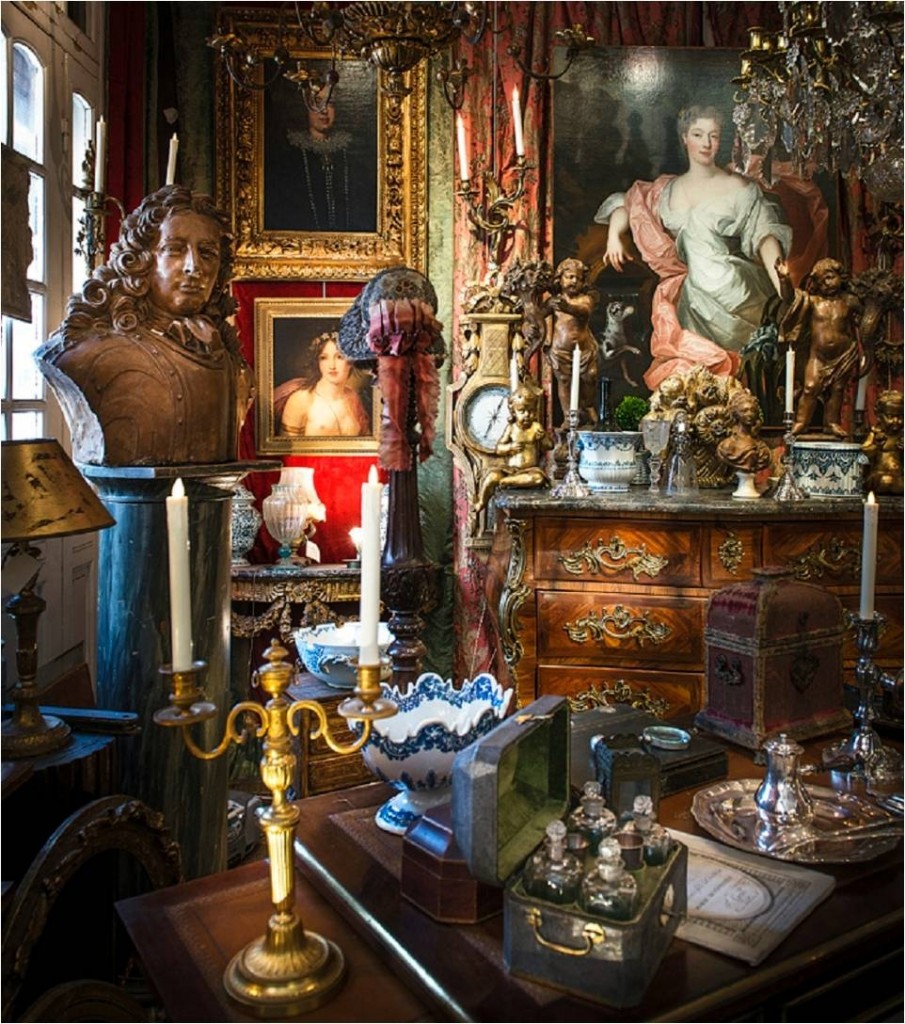 First all of you – did you know that Paris Flea Market isn't just one flea market but rather a series of 15 markets spanning more than 7 miles of antique-filled alleyways?  It's massive and clients can definitely feel confused and intimidated when trying to navigate the market on their own without the aid of an Antiques Diva Tour Guide, asking themselves "Where do we go? How do we find what we're looking for?!" We know the market like the back of our hand – those little alleyways, those hidden restaurants you'd never actually find off the main road, the vendors whose inventory is half the price of the others…  Plus the vendors know us, which helps when getting the best prices on your purchases because when we walk in the stall with a client the vendor knows our client means business.  Our job is to take you by the hand and show you an insider's guide to Paris. So often we receive emails from soon-to-be clients, saying "I went to the Paris Flea Market but when I arrived the Clignancourt Metro I got lost – and the neighborhood was actually sketchy and I never found the flea market! I only found a scary market selling t-shirt, and stolen watches, and suitcases… HELP! I want to see the Paris Flea Market of my dreams!!!"
That's where Paul Bert Serpette comes in – It's the Paris Flea Market of your dreams!
When you arrive the Paris Flea Market – the main artery of the market is the Rue de Rosiers  – as you walk up this main road you will pass a variety of markets – and while we love all the markets, our favorite finds are near the end of the market on your left.  That market is Paul Bert Serpette.
Do you remember the theme song to the TV show Cheers "You want to go where people know,  people are all the same.  You want to go where everybody knows your name."  For me – that "Cheers" place is Paul Bert Serpette – the friendliest section of the flea market, where all the inventory looks as if it should go onto a magazine cover and where you find the best inventory at the best flea market in the world.
Paul Bert Serpette is truly the flagship of the Puces de Paris Saint-Ouen – and it's actually the world's largest antique market – it's positively chocked full of the most beautiful pieces of furniture, jewelery, design and vintage clothing from Antiquity to the 1990's!
Competition is fierce when hunting for antiques – Paul Bert Serpette welcomes 5,000 visitors per weekend, drawing passionate collectors and connoisseurs from around the world.  Walking through the market you'll hear snippets of conversations in every language imaginable… but did you know that this market is as popular with the locals as it is tourists and travelers?  This is where Parisians go to shop on sunny Sunday afternoons!!!
Because of our close relationships with vendors, we are honored at The Antiques Diva & Co that we have been appointed as the ONLY APPROVED Antiques Tour Guide of Paul Bert Serpette.
We encourage you to stay up to date on news at Paul Bert Serpette by subscribing to their newsletter.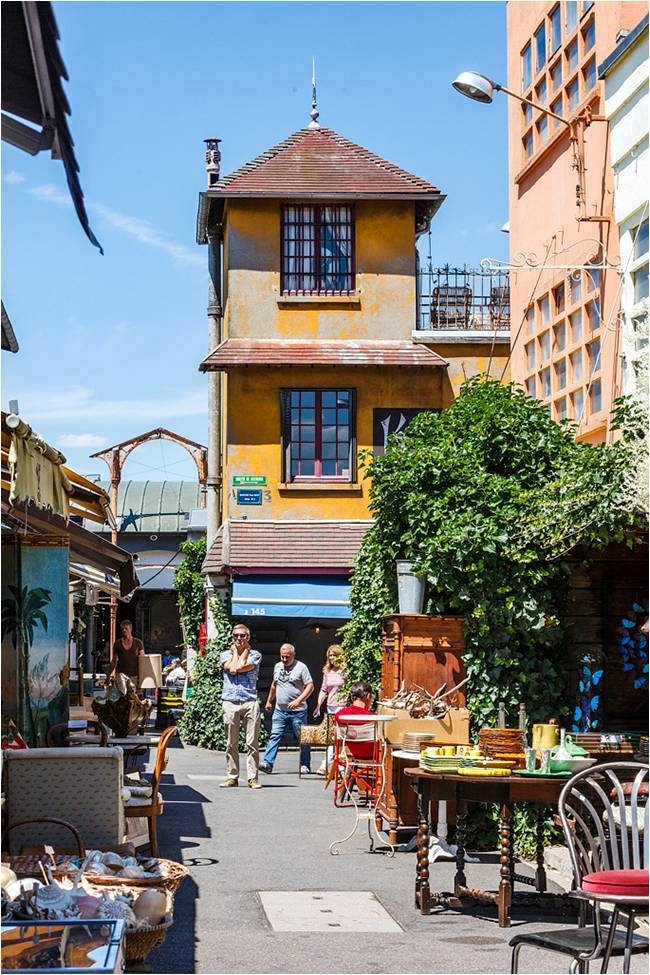 More than that – take some time to poke around their website – did you know you can source antiques at Paul Bert Serpette online??   And if you're looking for something specific their new website even has a feature that allows you to set an alert, telling them what you're looking for – and when a vendor at the market gets the item you're looking for it emails you to notify you of the antique's availability?!  Now that is what I call service!!!!
We are delighted to be co-hosting our Annual Antiques Diva Paris Flea Market Party with the team from Paul Bert Serpette!!!
For more information on shopping for antiques in Paris email to:info@antiquesdiva.com">info@antiquesdiva.com.
Bonne Shopping!
The Antiques Diva®