Dear Diva Readers,
H igh Point Furniture Market is always such fun! It feels like going to summer camp for adults because there are fabulous parties each day and you get to reconnect with industry colleagues who seem to always become dear friends! To kick off this market, a group of us attended the opening night party at the Junior League of High Point Show House.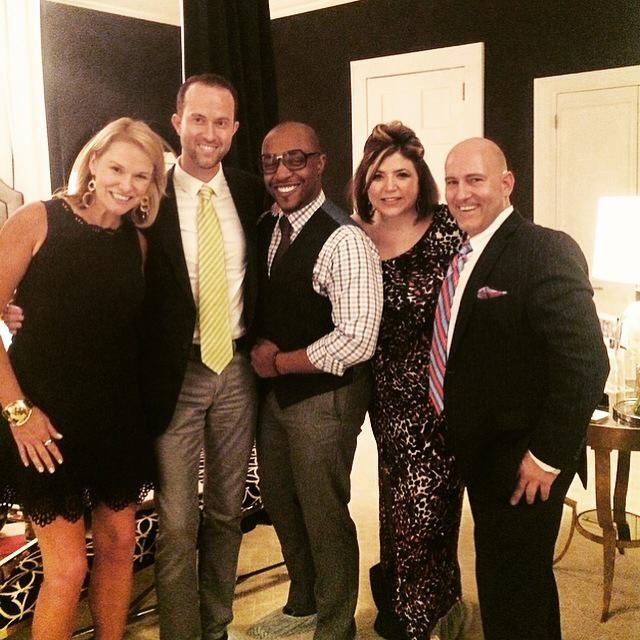 The house itself is a Tudor Revival home which was built in 1912. Its graciously sized—but not overly grand— rooms were transformed by several local and national designers. After touring this lovely house, I can definitely imagine living here! It was wonderful seeing that many of the designers are actually friends and have been on Antiques Diva Tours! The theme of this year's showhouse is "From High Point to the World." How appropriate is that?! Without further ado, let's recap some of my favorite rooms!
The dining room by Madcap Cottage was fabulous! Jason Oliver Nixon & John Loecke have such an eye for using color and interesting objects. Their spaces always seem to have the perfect mix of items. And of course I swooned over the Fromental wallpaper they used!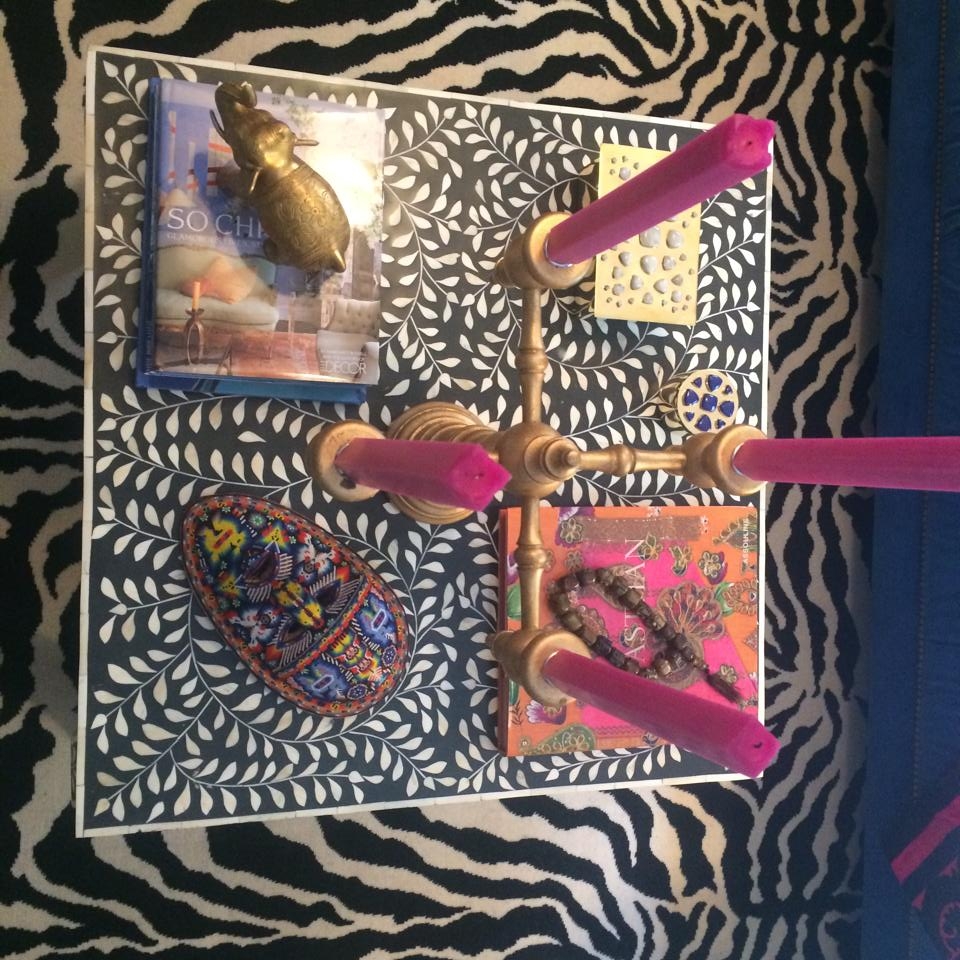 The most fun room in my opinion was our friend Holly Phillips' Carriage House Upstairs Living Area. Holly just has a way of mixing object from different eras & styles and making it work. She paired colors that I would never have thought to use in the same room and the result was absolutely perfection.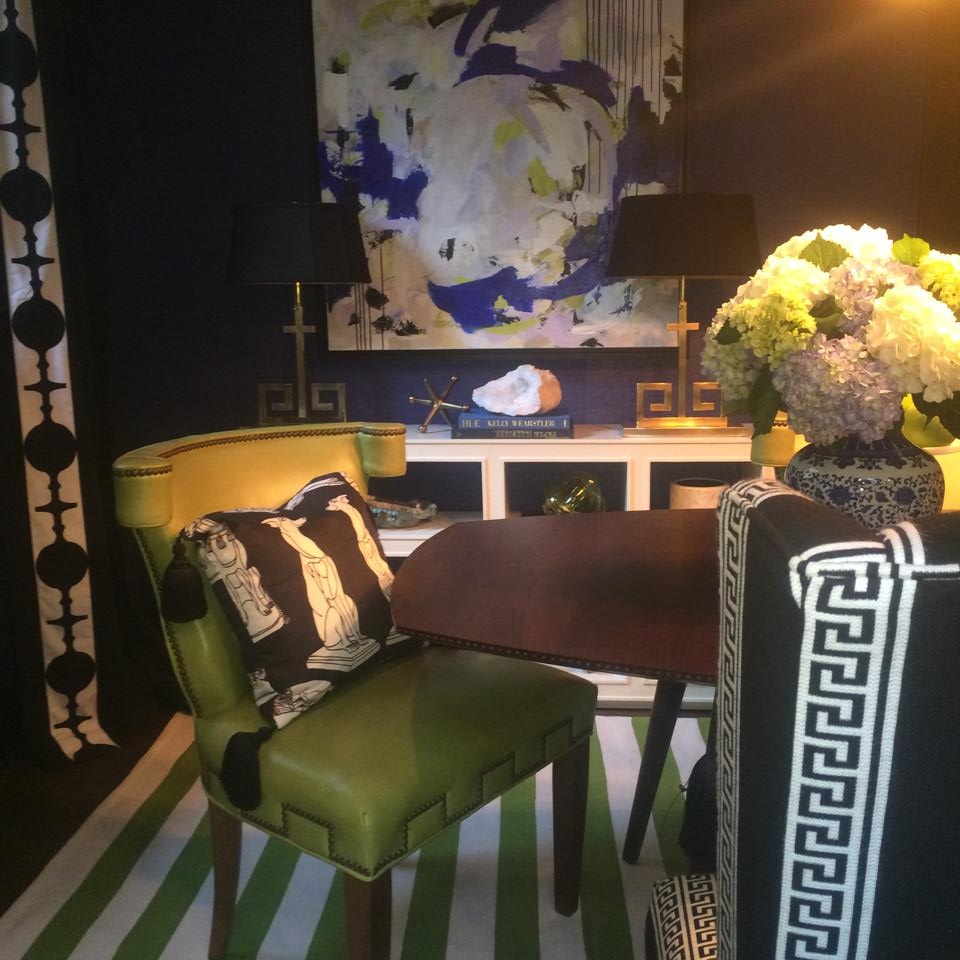 The kitchen and back hall entrance was done by our lovely friend Lisa Mende and it is luxurious, stylish, and comfortable all at once. The combination of deep blue, lime green, and black is so cool. And the patterns she uses are amazing!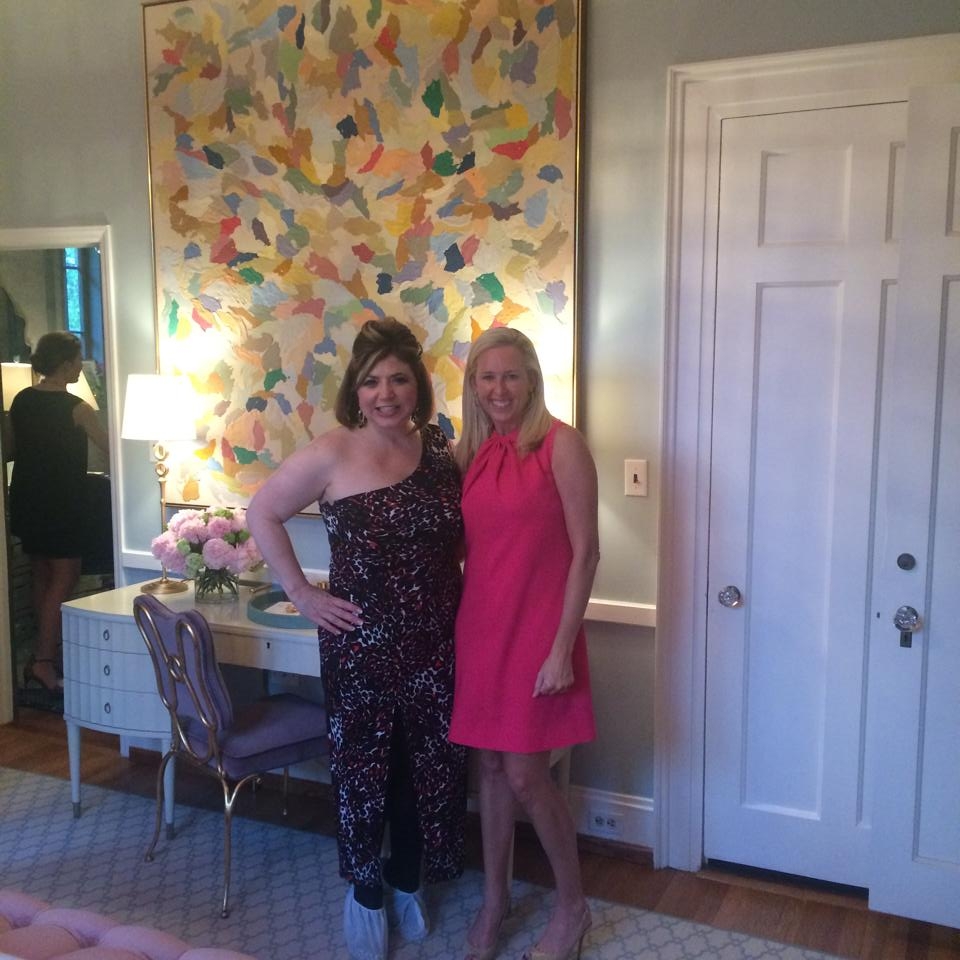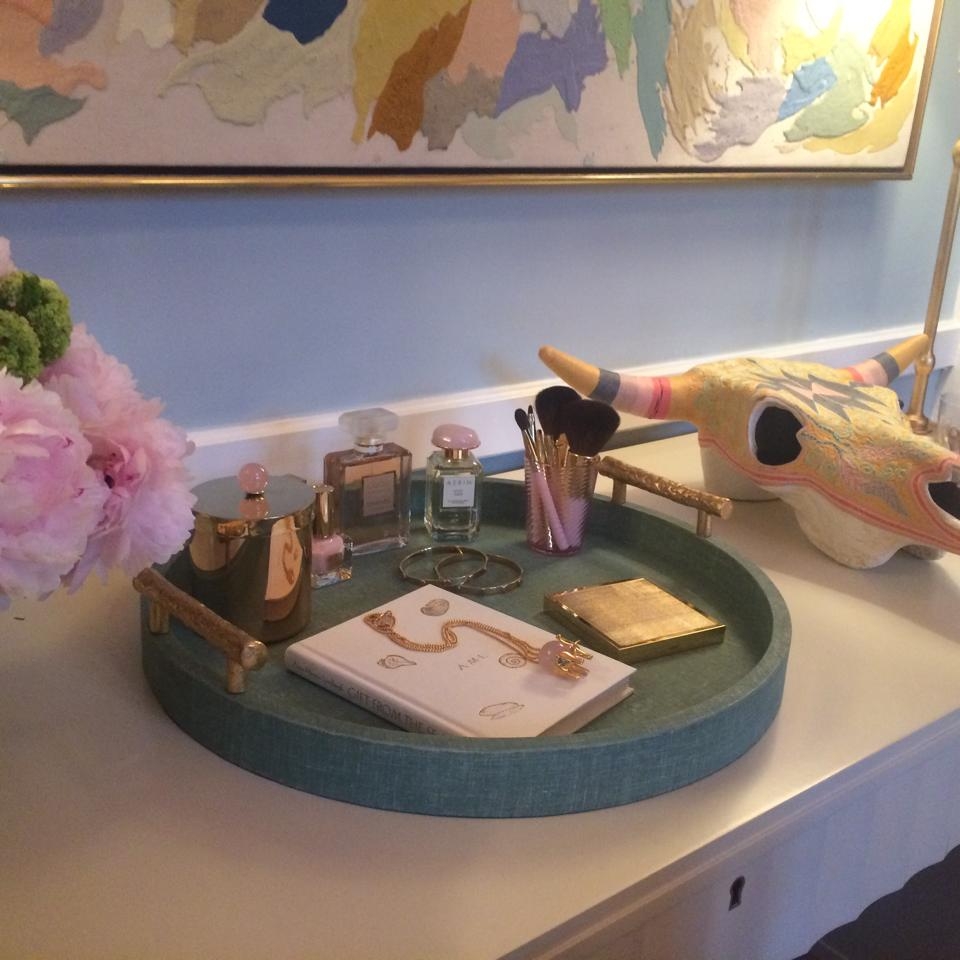 Cathy Austin's bedroom is bright, fresh, and oh so Diva approved! With its global influences and pink tones, Cathy describes it as the heiress, globe-trotting daughter who has returned home.
Kara Cox has designed the most glamorous jewel box of a dressing room. There's even champagne chilling on the vanity. If that's not Diva style, I don't know what is!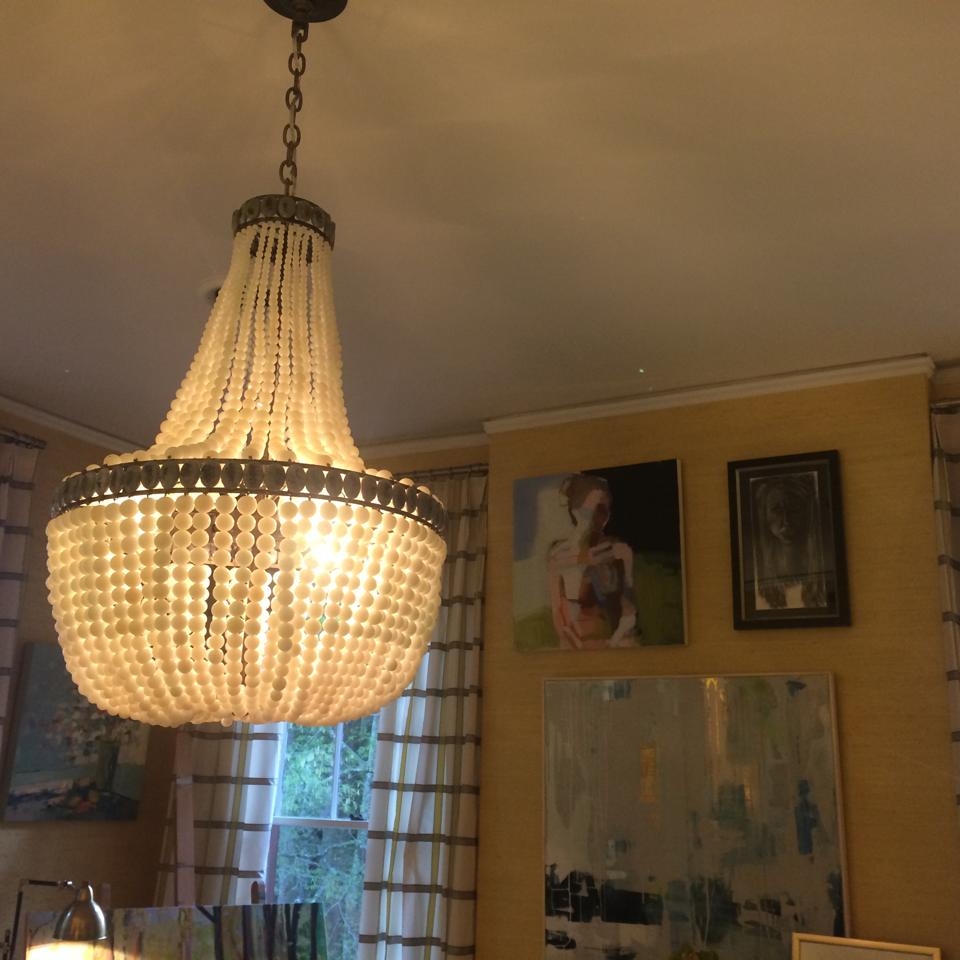 Leslie Moore created a bedroom that doubles as an art studio. And she's featured southern female artists in this inspiring space! I love that!
The bubbly Libby Langdon did a very chic bedroom complete with canopy bed and sitting area. We ended up spending the most time in this room as Libby's personality always attracts tons of people!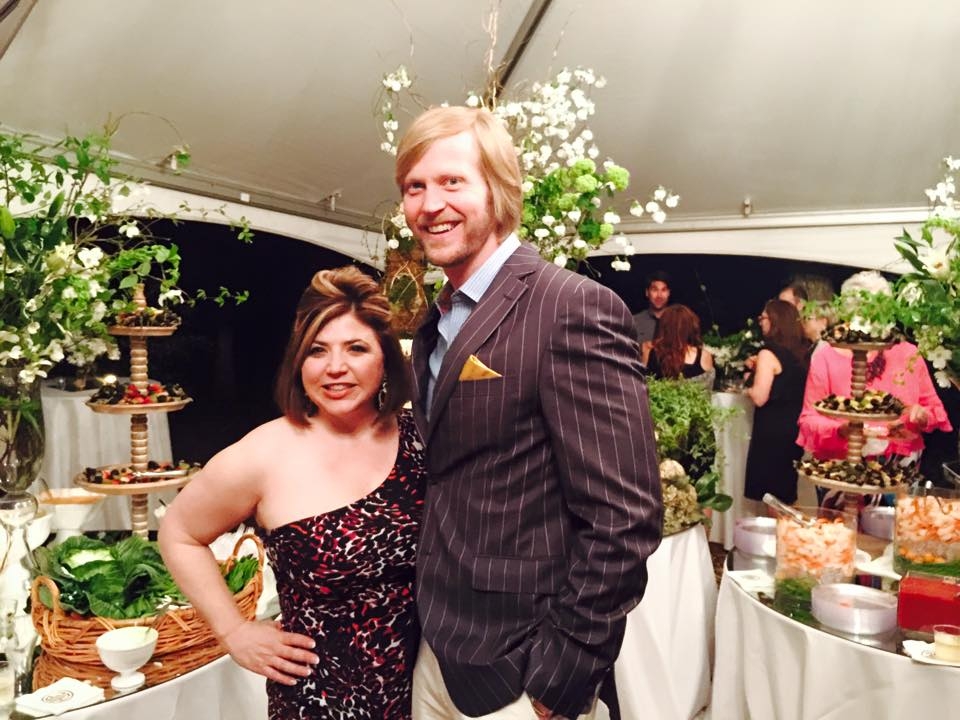 Our friend Eric Ross did the library terrace and the pool area. While outdoor spaces can be a challenge, Eric pulled it off with flying colors! Stylish and comfortable are two words that come to mind when spending time in his spaces.
All in all the shophouse certainly is a place I want to spend time in! With so many talented designers in one place, you cannot leave this home without being inspired! Huge thank you to Traditional Home for hosting this fabulous party! It was a great way to kick off spring market!
Cheers,
The Antiques Diva®
W
hen author
Saxon Henry
tells you she's going to write a glowing review after you've spent the most enjoyable day together touring Paris,
you'd better believe her!
If I could have written the review of my
Paris Tour
myself, I'm not sure I could have been any more exuberant! And, dear readers, you know me – I'm always gushing with exclamations – especially when talking about my favorite subject – me! 😉
I'm blushing like a school girl after reading what Saxon Henry & Roaming by Design had to say about The Antiques Diva Shopping Tours in Paris!
Saxon Henry writes:
"When The Antiques Diva™ tells you that she will have you shopping until you drop, you had better believe her! Accessories goddess Patty Otis Abel and I spent a day in Paris with the daring Toma Clark Haines, the Diva herself, and were just about to the point of crying uncle when she breezed us right into The Ritz and straight into the Bar Hemingway! After one of head barman Colin Field's French 75 cocktails, which he claims are the perfect balm for soothing fretful feet after a day of shopping or sightseeing, we were nearly as good as new…. " Continue Reading…
Merci Saxon – Shopping with you was a Diva's Dream Come True!
Until Next Time,
The Antiques Diva™
(seen right in Paris with Saxon Henri & Patti Otis Abel)
MEET THE DIVA OF THE DAY:
Saxon Henry!



Saxon Henry has written for a variety of national publications, including The New York Times, The Wall Street Journal, Interior Design, Robb Report, Traditional Home, Home Magazine, Better Homes & Gardens, Woman's Day, Country Home, the Home & Design section of The Miami Herald and Coastal Living.
She is a regular contributor to Delta Sky Magazine, Latitudes Magazine, Sandow Media's Luxe magazines, and Modernism. Henry is also a contributing editor to Modern Luxury's MIAMI and Manhattan magazines and Interiors Magazine. Her European/Asian credits include Elle Décor (India), Residence Magazine (The Netherlands), Casamica (Italy), Style: Living (Singapore) and Architectural Digest in Austria and Germany.
Henry's second book, Four Florida Moderns, was released by W.W. Norton & Co. in February 2010, and her blog, Roaming by Design, brings travel-related design subjects from around the world home. The journalist/author is a member of the American Society of Journalists and Authors.