Dear Diva Readers,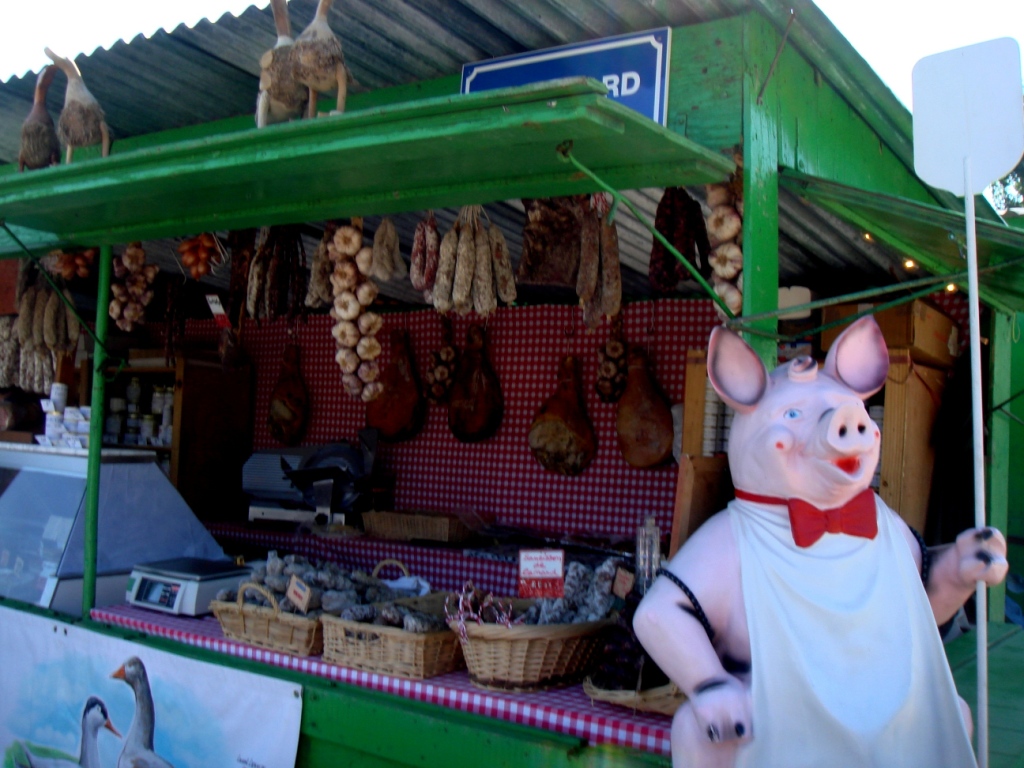 Can you smell it? Ham is in the air! tou.sncao-syndicat.com/" target="_blank">La Foire Nationale à la Brocante et aux Jambon starts today, March 9th, and lasts until March19th in the Paris-suburb of Chatou!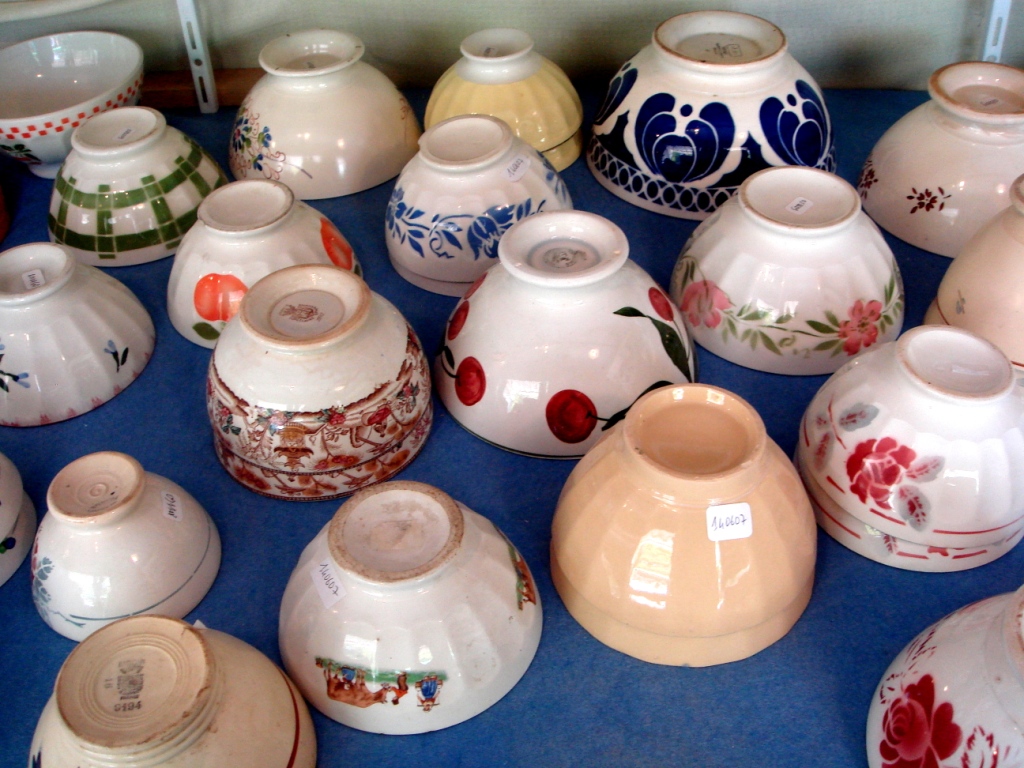 One of the first vendors I'm going to be dashing towards when the gates open is Madame Blandine Bavoux's quintessentially French stall with gorgeous café au lait bowls, enamel canisters and assorted kitchenalia. For those of you who aren't able to make it to the fair this year… have no fear, Blandine also runs an online store – Jolie Trouvaille – selling all the pretty things she finds!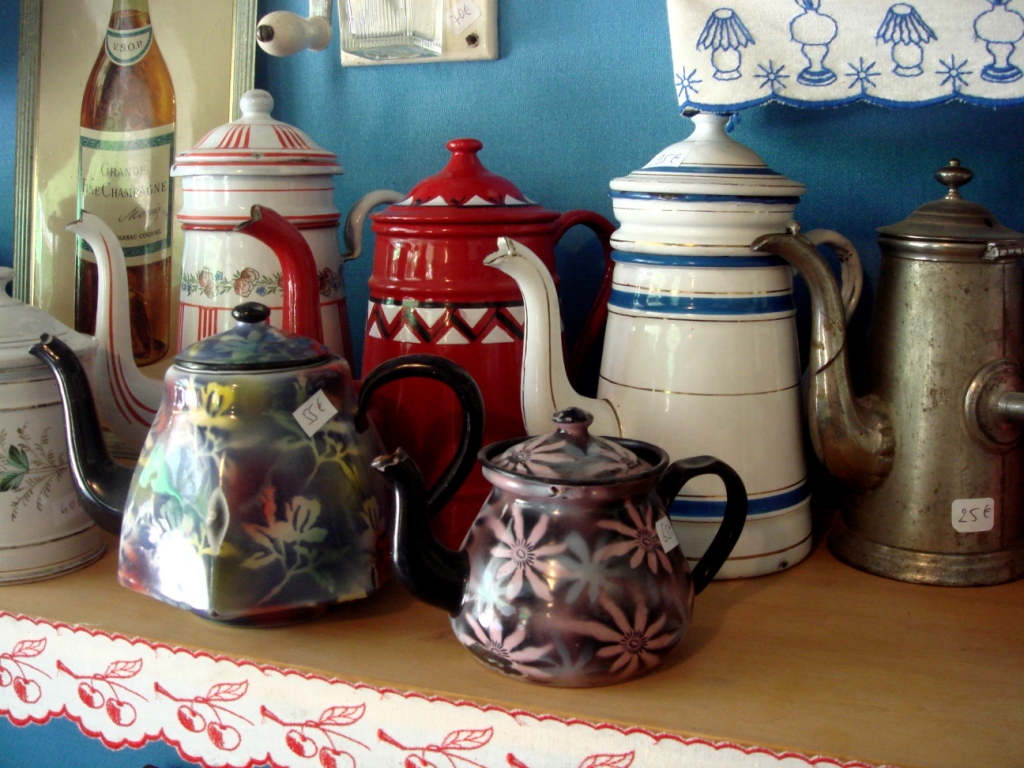 Today I'll be joining the market with a special crew of clients!! We're going HOG WILD as part of the GRAND PRIZE TRIP for the Winner of the Charcutepalooza's Competition….
Alongside Charcutepalooza's Cathy Barrows, Truffle Pig Travel Agency's Jack Dancy and the Kitchen at Camont's Kate Hill, I'll be shopping with Charcutepalooza Grand-Prize-Trip-to-France winner: the divine gourmand Peter of A Cook Blog!
Not only will we shop the flea market – but we'll be dining on my favorite meal all year…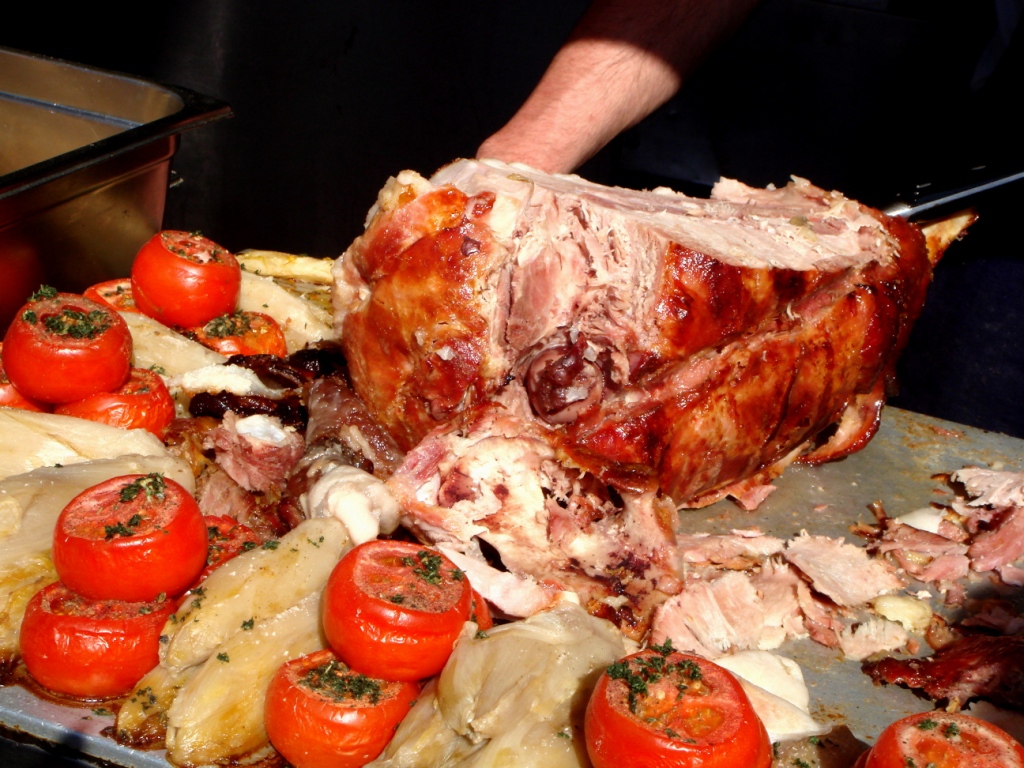 We're going to have more fun than a barrel of pigs!!
Let the Shopping Commence!!
The Antiques Diva®
Seen below with Diva Guide Kim P
PS> There's still time to book a Last Minute Diva Tour of The National Fair of the Flea Market and Ham! Email to:toma@antiquesdiva.com">toma@antiquesdiva.com or inquire about September 2012 dates