Dear Diva Readers,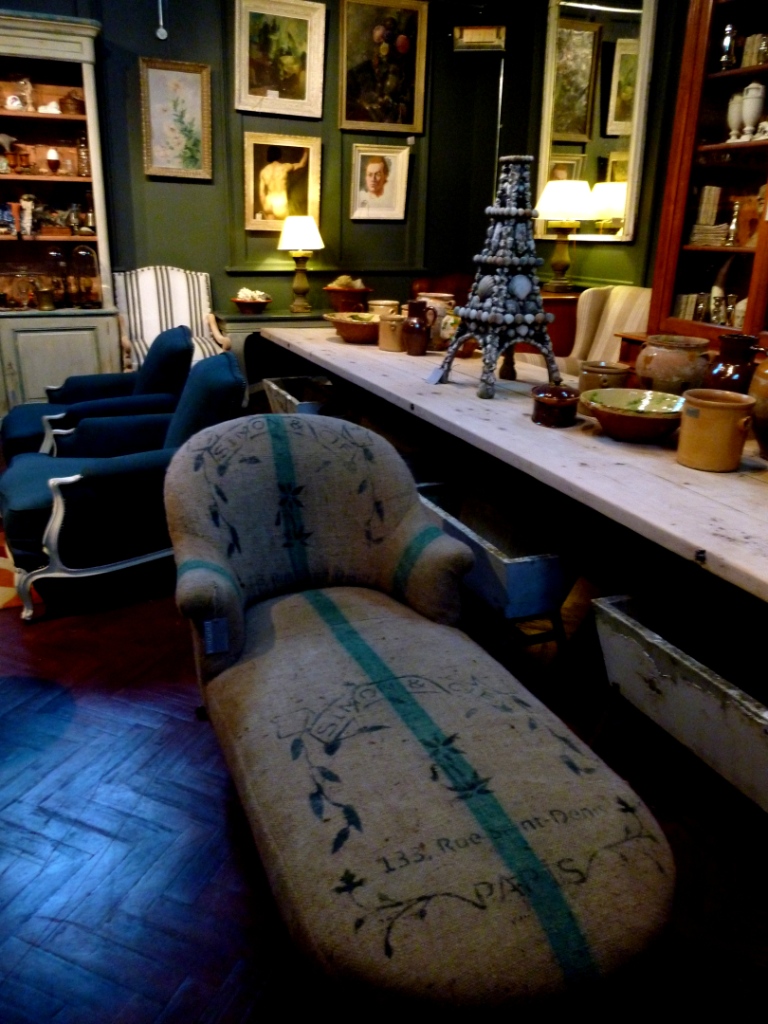 top: 5px; float: left; color: white; background: #781300; border: 1px solid darkkhaki; font-size: 80px; line-height: 70px; padding-top: 1px; padding-right: 5px; font-family: times;">Every once in a while you step into an antique store and feel like you're coming home. It  doesn't matter that the store is on the other side of the globe located in a coastal England town a hop skip and a jump from the chunnel crossing from France to England and nowhere near your home town.  They ship – and I always say, "if there's a ship there's a way."  This feeling of coming home is created when the shop you're entering has an aesthetic that feels just right – like the home you would create if you had access to an eclectic collection of great decorative antiques, object d'art and had a lifetime to trawl the treasures of France in your spare time. 
This was my experience when I walked in the doors of Stuart's and Kiel's shop Fontaine in Margate, Kent England.  To say I was smitten is an understatement.  These chic boys had me hook, line and sinker. 
If their collection feels collected over a life time, it's because it is.  One summer 17 years ago they set off in their Fiat Punto on an adventure to France with a couple hundred pounds in their pockets and spent it all at their first street 'brocante' in Pas de Calais. Since then, they haven't looked back and their customers haven't stopped shopping chez them.  Over the years Kiel and Stuart have increased their purchasing budget and bought from hundreds of different brocantes, antiques markets and auctions all over France, developing their knowledge of French decorative antiques and collecting quite possibly the best collection of French antiques seen outside of the Marche Paul Bert in the famous Paris flea market – and at a fraction of the famous Paris flea markets prices.
What's in store?  Anything diverse and unique that catches their eye, from naive 18th Century through to contemporary 20th Century.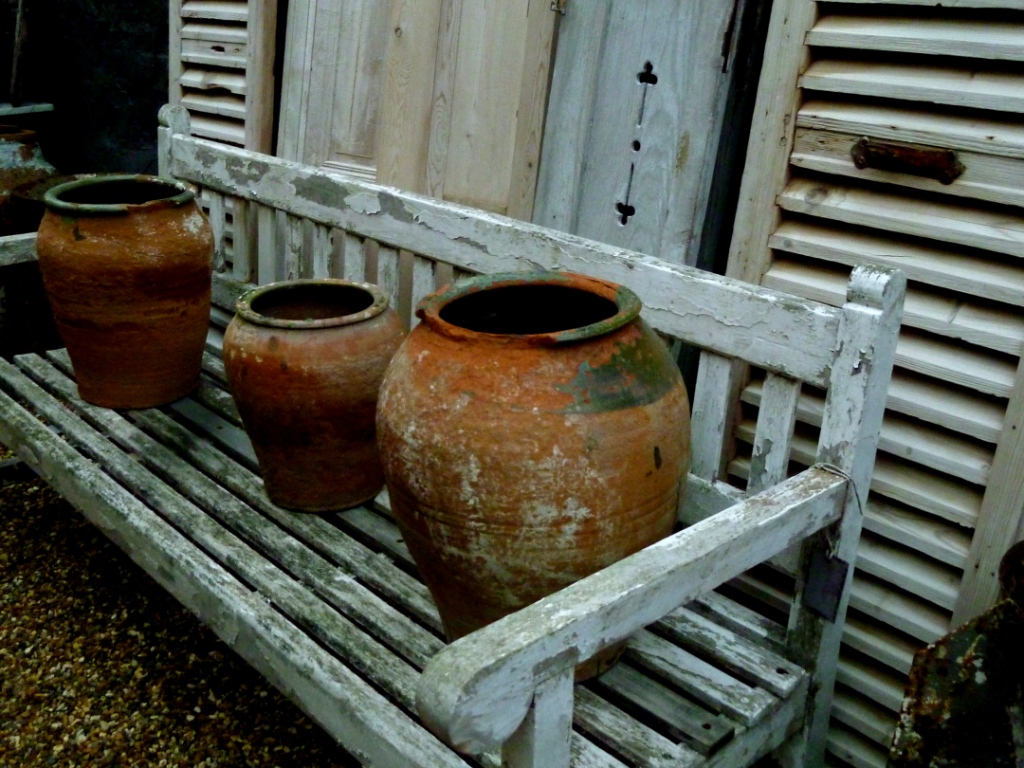 I've learned that when shopping at Fontaine you've got to act fast.  Buyers bounce into this seaside town and buy faster than anywhere else I know.  When my Diva Agent Gail McLeod who leads our English Diva Tours took me to their store last month she confessed that each time walking through their doors is a new experience as frequent visits reveal an amazing turnover in inventory.  Fortunately as fast as clients buy up their inventory, Kiel & Stuart take regular buying trips to meet their client's demands each time adding more gorgeous inventory to their sprawling store.  The building where their chic shop is housed was once Margate's town laundry and later became a community center.  As you can imagine it looked pretty different then, but Kiel and Stuart have invested in restoring the building with complete Antiques Diva style!
The town of Margate where the shop is located is interesting in its own right.  It's been the subject of a huge regeneration project and Stuart and Kiel are working hard with the council to raise awareness of the charms and facilities in the town.   
Just last month The Queen of England and Duke of Edinburgh visited the town of Margate, stopping by local stores and seeing the regeneration work that had taken place in the Old Town.  Satisfying her sweet tooth the Queen even visited The Cup Cake Cafe as part of her tour around Margate's Old Town.  The royal party then moved on to the Turner Contemporary art gallery – the new £17m art gallery which was opened in April – where they met with local artist Tracey Emin.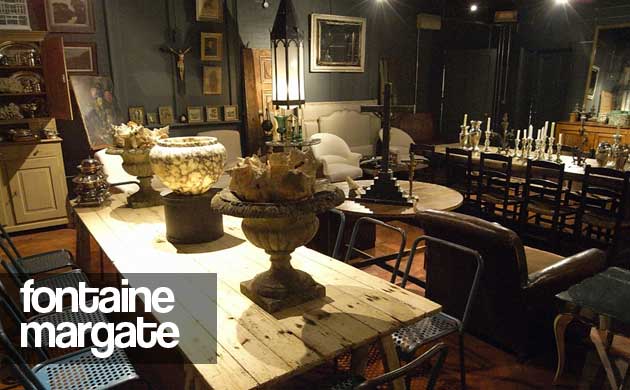 With interesting luxury boutique B&B's such as The Reading Room opening in the area and Turner Contemporary Art Gallery drawing huge crowds since its opening I'm predicting that Margate will soon experience what I like to call "The Bilbao Effect" – the same revival that took Bilbao, Spain by storm after Frank Gehry designed The Guggenheim Museum.  In the meantime, the people of the town are operating on the belief "If we build it, they will come…" and Kiel & Stuart are two of the smart vendors around town who took a gamble on opening a store off the beaten path.  This shop and others opening nearby happen to be one of England's best kept secrets… and clients pay to take our tours because we can take them to places they wouldn't necessarily go on their own.   The town of Margate might not yet make your bucket list, but trust me when I say that shopping at Fontaine should.
Bonne Shopping,
The Antiques Diva®