Dear Diva Readers,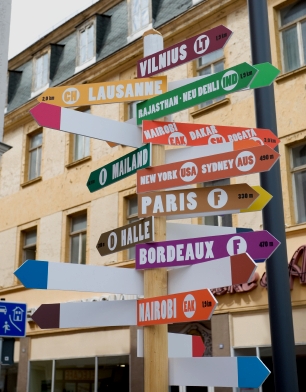 Since returning from my month-long sojourn in America for the Christmas holidays, the New Year has started off with a bang! We're only into the end of our 2nd month and I've already traipsed thrice across Europe, dashing to Amsterdam, Den Haag, Antwerp , Brussels and Paris. Sometimes I don't know whether I'm coming or going and whether to say Bonjour, Goedemorgen or Guten Tag!


Meanwhile as I'm on the road, The Antiques Diva & Co keeps appearing in different places around the world wide web! First it was a mention in Apartment Therapy's article on French Shopping Vacations and Tours followed shortly thereafter by a few of my articles appearing in the Bonjour Paris newsletter.
Going Going Gone was about the Paris auction house Hotel Drouot while last month's Bonjour Paris column Ask The Antiques Diva® shared details on the Salon des Antiquities de Bastille in Paris. And while I'm on the subject of Bonjour Paris, I must say I was delighted to be invited recently to attend a champagne cocktail hour chez Karen Fawcett, the Editor of Bonjour Paris. During that event I was delighted to meet Lisa Buros-Hutchins, the effervescent founder of Your Paris Experience!
Meanwhile, I was honored to spend a weekend in Paris with social media maven and journalist Saxon Henry. While we were out and about in Paris she posted about our wanderings on Roaming by Design, telling details of our meeting with passemeterie-artisan Remy Lemoine whose work graces the interiors of some of the world's top designers. When Saxon & I weren't gallivanting about, we took some much-needed down time in the city of light and one of our favorite nights in Paris occurred when I decided to don an apron and whip us up a 5 course dinner!
On top of all of this, I was delighted that the Italian Luxury Linen company blog Belvivere did a feature on The Antiques Diva & Co! Mrs. Conti had me blushing like a bride over the praise she lavished on our European Shopping Tours and the inventory in our Online Store.
Speaking of online stores, the Belvivere linen shop is divine and a visit to CEO Jay C Conti's website is a wonderful lesson in linen. Recently I was honored to be asked to write a testimonial for Conti's upcoming book, "The Luxury Bedding Makeover System -A Step-by-Step Workbook To Dress Up a Beautiful Bed & Revamp Your Bedroom Décor", which unravels the mystery of thread count, teaches the language of linen & deciphers quality in bedroom decor.
While that covers Europe, I was surprised to get a note from a contact on LinkedIn who had heard Andrea Martin of Expat Women.com speak on women entrepreneurs. My contact Jeannine wrote,
"I went to a talk in Singapore about owning your own business and the speaker used you – The Antiques Diva – as an example. I was like "Wow!, I know her"…. I'll never forget going to your beautiful home in Amsterdam. It was so well decorated and all of the food and every detail was just right. I'm sure your business must be great if you put as much love into your business as you do your home."
Love indeed – my company The Antiques Diva & Co continues to grow out of passion for what I do! If you want to follow my day-to-day, make sure to become a fan on The Antiques Diva & Co Facebook page or follow my tweets on Twitter!
Until next time,
The Antiques Diva®
Photo credit below:  Angelica Arbulu Photography