Dear Diva Readers,
top: 5px; float: left; color: white; background: #781300; border: 1px solid darkkhaki; font-size: 60px; line-height: 50px; padding-top: 1px; padding-right: 5px; font-family: times;">A big part of my job is being "in the know" when it comes to the antique and design world. I constantly keep tabs on what's happening in the interior design industry—specifically on what types of pieces designers are looking for and what styles are popular with the public. I also keep my finger on the pulse of the antiques trade, always looking out for new antiques sources to take our clients to. Having knowledgeable people on my team who are well-connected is one way I stay on top of what's going on and one of those people is my Diva Agent in the UK, Gail McLeod. One of the many hats Gail wears is marketing manager of Lorfords Antiques in the UK. Lorfords, an institution in the antiques trade, has some exciting things happening, and I want to share a bit about them with you all!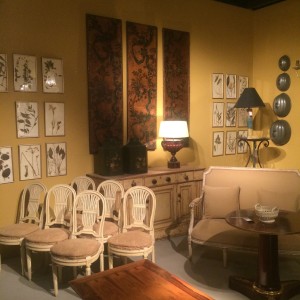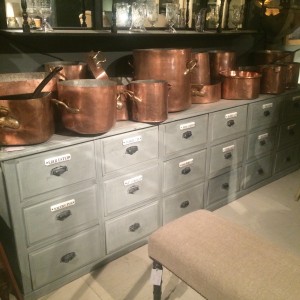 Since Gail has her office for Antiques News & Fairs  at the new Lorford's location, that also means that The Antiques Diva & Co has an official office in the UK at Lorford's! By the way be sure to check out the recently launched sleek new design for Antiques News & Fairs website! There is now an Events Calendar to join the top ranked Fairs Calendar and we love the crisp new look!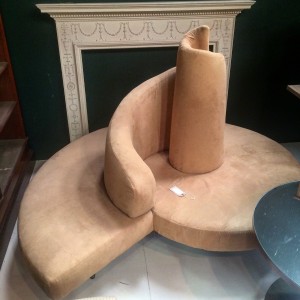 We recently visited the Hangars at Babdown where our offices are, and I have to tell you, it's pretty fab! They've moved into an entire airport. That's right—in addition to their main showroom at Tetbury, Lorfords now has a new location at Babdown Airfield, a former WWII RAF airfield, and makes its offices and showrooms in the hangars!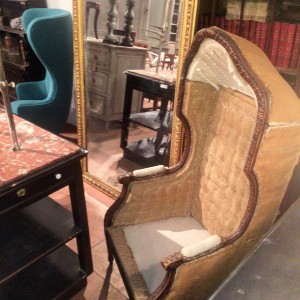 What I love about Lorfords is that they bring together a few components that to me, make up what customers are looking for in today's market. They offer fabulous antiques, which are available through 30 dealers and are thoughtfully displayed throughout the hangars. From 18th century pieces to mid century modern, there really is a mix which offers something for everyone. Whether you're a trade buyer or a private client, the prices are good, the quality is excellent, and the inventory is varied enough to engage people with many different tastes and styles.
tory" width="300″ height="300″ />
Lorfords also offers independent interior design services, specializing in residential projects. Their knowledge of antiques and the history of interior decorating make them an authority when it comes to designing well-thought out spaces that are never short on atmosphere. Having access to the antiques in their showrooms while also being able to utilize their contemporary range of furniture and lighting called "Created," allows the team to mix old and new, reflecting the way people actually live today. Many of the new products they offer are hand made by trusted local craftsmen in the Cotswolds or sourced from artisans they've met around the world, making Lorfords a destination for global design.
We're so excited to have an "in" at Lorford's with our very own Gail McLeod establishing her Antiques Diva office there! It's just one more way we can stay in the know when it comes to the antiques scene in the UK. If you'd like information on taking an Antiques Diva UK Tour, email us at info@antiquesdiva.com. We'd love to take you to Lorfords and several other sources in England to help you find your ideal purchases.
Cheers,
The Antiques Diva®