Dear Diva Readers,
top: 5px; float: left; color: white; background: #781300; border: 1px solid darkkhaki; font-size: 60px; line-height: 50px; padding-top: 1px; padding-right: 5px; font-family: times;">One thing I love most about my job is getting to meet industry leaders and experts.  That's why I'm so excited to be leading a tour in Italy this week for tour.co" target="_blank">Blog Tour Milan.  The tour will coincide with Salone del Mobile, Milan's annual design week.  So before I jet off to Italy, I wanted to introduce you to the bloggers I'll be with there…Meet the bloggers who will be blogging!
Award winning interior designer Pamela Copeman is noted for her posh panache and timeless designs that unite classic style with a modern, often colorful twist.  With over 20 years of experience in the design world, her Posh Palettes Blog is definitely a valuable resource for information on the latest and greatest products and trends in interior design.
The nationally recognized interior design firm Kandrac Kole will be represented by none other than founding principal designers Joann Kandrac and Kelly Kole!  Voted one of Atlanta's Top 20 Residential Interior Designers in 2013 by the Atlanta Business Chronicle, their work has been featured on HGTV, The New York Times, House Beautiful.com, Southern Lady Magazine, Atlanta Home Improvement and Houzz.com.  These ladies' love and commitment to the power of interior design is exhibited in their charity work throughout the U.S. and Guatemala and through their blog which was established in 2009.
tour-Milan-2014-.jpg">
tour-Milan-2014-.jpg" width="300″ height="200″ />
Carmen Maria Natschke is a new media entrepreneur, freelance writer, social media diva, speaker and the Founder and Editor-in-Chief of the internationally acclaimed design blog, The Decorating Diva. Carmen travels the world over as a lifestyle and design expert sharing her love of art, architecture, design, and trends with thousands of Decorating Diva fans from around the globe.
As the Founder of SketchThis.Net, Eric Schimelpfenig has taken pencil and paper operations and converted them to 3D, worked with Google on Sketchup's development, created 3D content for companies large and small, and taught Sketchup to countless students all over the country.  He is also an active columnist in Kitchen & Bath Design News, and often speaks on emerging technologies for the design field.
Holly Hollingsworth Phillips is a residential interior designer and owner of The English Room in Charlotte, North Carolina.  With an elegant, eclectic and colorful style, she has completed homes all over the East coast that have ranged in style.  Her love of color, pattern and layering of old and new can be seen in all her work, which has been published in many print and digital publications.
Tamara Matthews Stephenson was inspired to start her lifestyle blog, Nest by Tamara, by her busy life as a NYC interior designer.  Tamara has written for Traditional Home Magazine, Venu Magazine, Today's Equestrian and New York Spaces Magazine.  She hopes to help her clients and readers create a stylish yet well-lived in home while putting it all into perspective.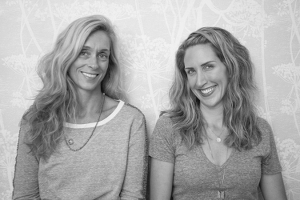 Krista Nye Schwartz and Tami Ramsay are the duo behind the boutique interior design firm, Cloth & Kind with offices in Ann Arbor, MI and Athens, GA.  They have a passion for textiles and cultured spaces, and like to tell a story through their interiors.
ton-outdoors-614×600.jpg">
ton" src="https://antiquesdiva.com/wp-content/uploads/2014/04/robin-horton-outdoors-614×600.jpg" width="300″ height="200″ />
Robin Plaskoff Horton's award-winning and Webby-nominated blog, Urban Gardens, is a lifestyle story told from the ground up.  Encompassing urban style, design, and nature, Urban Gardens focusses on the whole picture.  Robin has been a featured speaker at the Garden Bloggers Conference, Woman at Woodstock, and the Garden Writers Association Annual Meeting.  She is a contributor to Houzz.com and has been a featured curator for social commerce sites Pickie and Luvocracy.  Mashable named Urban Gardens "One of the Top 10 Must-Follow Home and Garden Twitter Accounts."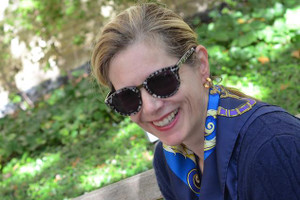 Interior designer Lisa Smith is also author and publisher of DecorGirl.net.  As owner and visionary behind Interior Design Factory, Ltd. , a boutique design firm where they devise everything from furniture to light fixtures, Lisa lives by her words, "do it once, do it right."
Looking forward to taking all of these wonderful design enthusiasts on an abbreviated Antiques Diva tour in Milan!  Until then…
Ciao Bella!
The Antiques Diva®