St Augustine said,
The world is a book… and those who do not travel only read one page.
But travel doesn't necessarily mean far away lands. Sometimes treasures are found in your own backyard. I travel the world seeking beautiful things for my job as CEO of The Antiques Diva® & Co. My mission at AD&CO is to provide Global Sourcing and Shipping… and I realized recently I was missing the trick by not helping clients source antiques closer to home. My team of Diva Guides are STYLE HUNTERS – we help clients find treasures wherever the treasures are… and the US is a treasure hunter's paradise!
I am excited to announce that on July 4th weekend
we're officially launching #AntiquesDivaUSA #NoPassportRequired Tours,
making the USA the 3rd continent in our roster of one-on-one custom antique buying tours
offered in 15 countries! 
Antiques Diva US private and group antique tours will launch in the NYC metro area in July but will rapidly expand to California, Florida and Texas… and more #ComingSoon! 
Shop Where US Interior Designers Shop
So many of our fabulous antique dealer clients are selling at shops in America… and many of our clients really want to travel to Europe or Asia to buy antiques, but simply don't have the time to go abroad. The Antiques Diva & Co is launching America Antiques Tours: the best antiques sources (warehouses, private by appointment stores, antique shops and boulevards and antique fairs) in the United States – No Passport Required! The Antiques Diva & Co offers custom antiques buying tours for tourists and trade professionals. Whether you're looking to buy one specific piece or fill an entire store, our personal shopping antique buying guides share their vast knowledge of secret sources to take you to all the right places.
LAUNCHING JULY 4:
NY metro area private, custom antiques tours:
Where the New York Designers Buy Antiques Warehouse Tours
Year Round
Hamptons Whirlwind Antique Tour: 2-Day Tour with Interior Designer & Style Maker, Tamara Stephenson
April – October
Brooklyn Hipster Antique Tour
Year Round
New Jersey Antique Secrets
Year Round
How to Handle the Auction Antiques Tour
Year Round
Mid-Century Madness NYC
Year Round
Berkshires
2-Day Tour

Hudson NY Art and Antiques Tour

2-Day Tour

Newport Antiquing
2-Day Tour April – October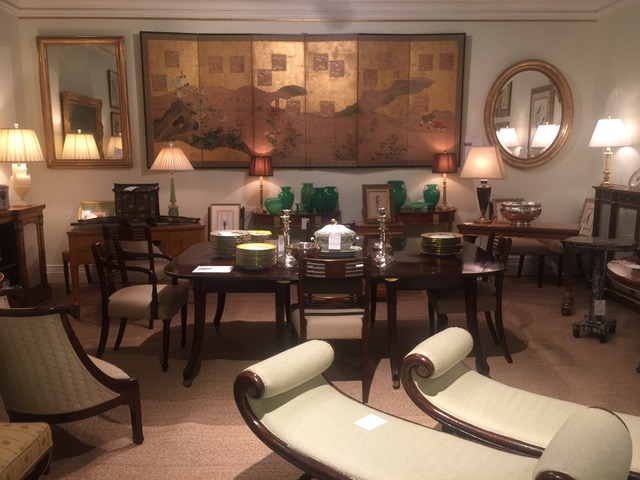 Now as a company we typically ONLY do one-on-one customized tours – but for America we've decided it would be fun to do some group antiques tours as well!
Hamptons, New York
(COMING SOON!!!! July 21 and 22, 2017 during the Hamptons Showhouse and the East Hampton Antiques Show)
  #WatchThisSpace for our next blog post telling ALL ABOUT THIS INCREDIBLE opportunity!

People often ask me… "How do you do it all? Have you cloned yourself? It seems you are everywhere at once!" The fact is it takes a village and I am incredibly fortunate to be surrounded by a team of Diva Guides. Diva Guides are better than clones –  because they are experts in their own rights who bring their local expertise to the table leading our local tours! 
I am thrilled to announce my team of NYC metro area US Antiques Diva Guides: 
Doni Belau, founder of Girls' Guide to Paris is a recognized and published French travel expert and author of the book Paris Cocktails. She began importing French antiques from her discoveries around her home in the Southwest of France and beyond. Doni specializes in French and other European antiques and vintage items ranging from large pieces of furniture, unusual artifacts, 19th and 20th-century art as well as vintage smalls and collectibles and even some mid-century pieces.
Margaret Schwartz joined the Antiques Diva team first as a buyer in 2014. Her love for antiques blossomed after that initial buying trip with Diva Guide Gail Mcleod in England. Her passion for antiques continued to grow and after starting her career with Martha Stewart Living Omnimedia she struck out on her own and she now owns a brick and mortar shop in the suburbs surrounding New York City, The Summer House located at 107 Cherry St, New Canaan, CT.
Justin Shaulis is a designer with twin talents: an architecture background and in-depth knowledge of interior elements. He transforms homes, apartments and venues into stunning environments for a stable of clients who demand luxurious surroundings. Balancing the classic and the modern, he approaches each project collaboratively with the client. Based in New York City, he has completed work throughout the US, Carribean and the UK.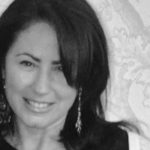 Tamara Stephenson was exposed to the industry from an early age, and growing up she spent most weekends at Market learning the business with her father who was an antiques dealer. Now an interior designer, Tamara feels passionate about incorporating antiques and vintage pieces into her homes and the homes of her clients because these special items with a past and a patina help to give a home a sophisticated, lived-in appeal, adding culture and layering.

When you're too busy to travel internationally, or if you want to learn first-hand from antiques and design experts, Antiques Diva US Tours are ideal for:
antiques dealers who need to stock their store
interior designers who want to learn where the NYC designers shop
homeowners who are looking for special pieces to decorate their home
Contact me today at toma@antiquesdiva.com to answer questions about Antiques Diva antiques buying tours, sourcing services and international shipping: No Passport Required!
See you soon in the States!
Toma Clark Haines, The Antiques Diva®