Lolo French Antiques Guide to Experiencing the Real France 
It's August and back to school time. Those lazy, crazy days of summer are slipping away — in America, that is. But not in France. Vacation is sacred to the French. Five, seven, even nine weeks of vacation per year is not unusual for them. From the first week of July until early September, the French are "hard at vacation"… not, "hard at work!" Les grandes vacances (the summer holidays) are generally divided between the juillettists (Julyists), those who take the month, yes "month," of July off, and the aoûtiens (Augustians), those who begin their month-long vacation in August.
Lolo and I experienced this sacred rite first hand during a recent buying trip/vacation in France that took us from the picturesque villages dotting Provence to the coastal scenery and seaside resorts of the Loire-Atlantique. I had dreams of driving through France in a little red convertible. But, that was not to be!
We were very "hard at work" buying in the South of France, traveling back-and-forth between three large fairs and two major marché aux puces. We were in France, however, and "when in France, do as the French do."
Meaning we shopped the antique fairs and puces all morning, then lingered over delicious lunches, eating our fill of crusty baguettes, crevettes, huîtres, and ratatouille while sipping fabulous regional wines, and more often than not, chugging a Coke Zero avec de la glace (as one needs to stipulate, "with ice"). Afternoons and evenings included more shopping, more food, and a lot of driving, whether sightseeing or traveling to our next destination.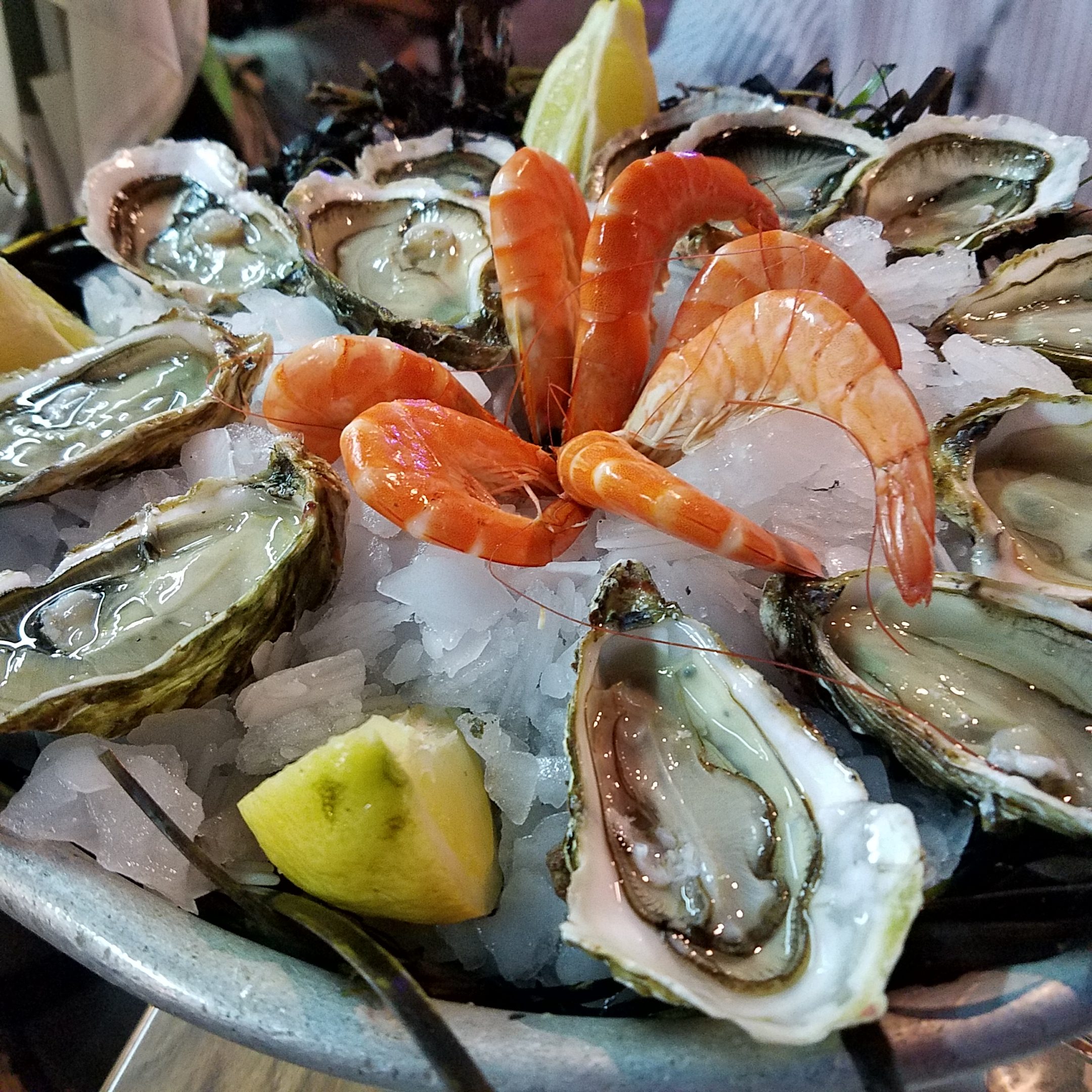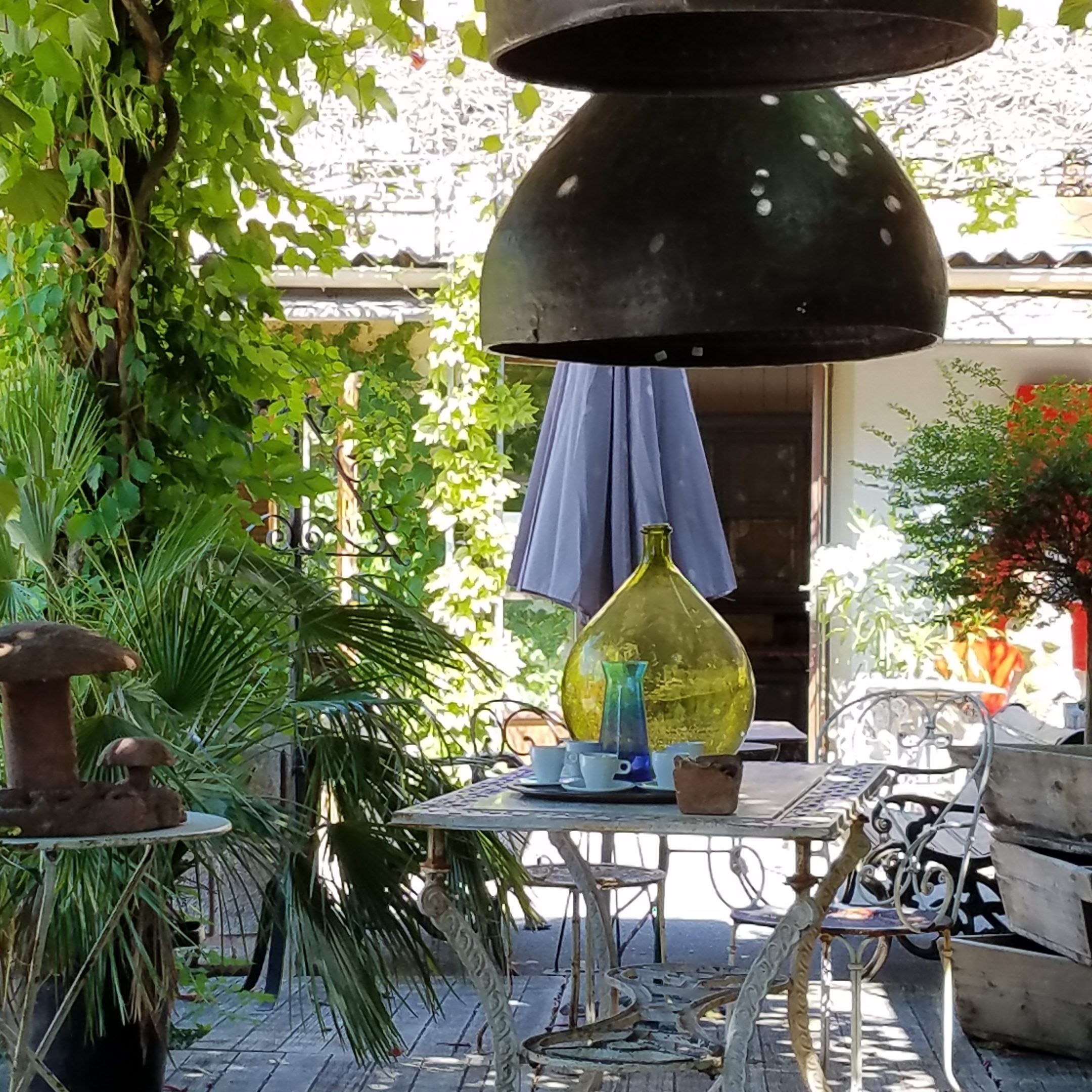 Driving in France… that's a sore subject! Not because we were traveling in a big box truck instead of a shiny red sports car, not because the box truck we rented for the fairs and markets was too high for many of the bridges we needed to pass beneath or too wide for the narrow streets we had to maneuver, but because the air conditioning wasn't working during the unexpected summer heatwave! Now, I'm a country girl at heart. I've ridden plenty of miles in a pickup truck with the windows down and a cooler of ice cold beverages in the back, but after two days in a big box truck with no a/c, no cooler (because you can't buy bags of ice), temps over 100 degrees, and nights spent in hotels that were "climatized" (to nothing lower than 73 degrees), my split personality was beginning to rear its ugly head. Laurent realized it was in everyone's best interest to repair the air — ASAP!  After several desperate phone calls, he found a dealership that could fix it. In less than three hours, "we were on the road again, the best of friends, goin' places that we'd never been." Hallelujah!
We continued on our buying trip. The best moments were when we veered off the suggested GPS routes and stumbled upon hidden antique shops, quaint medieval villages, and a 12th-century Benedictine abbey that was converted into a wine cave in 1791.
We made new friends, took selfies in lavender fields, sunflower fields and random vineyards, and dined outdoors along various riverbanks and canals. We gaped in awe at the beautiful surroundings, living life comme il faut.
Once we were done being "hard at work," it was time to claim our own les grandes vacance. We hopped a short flight to Nantes from Montpellier and spent a fun-filled week with Laurent's wonderful family. It was magical.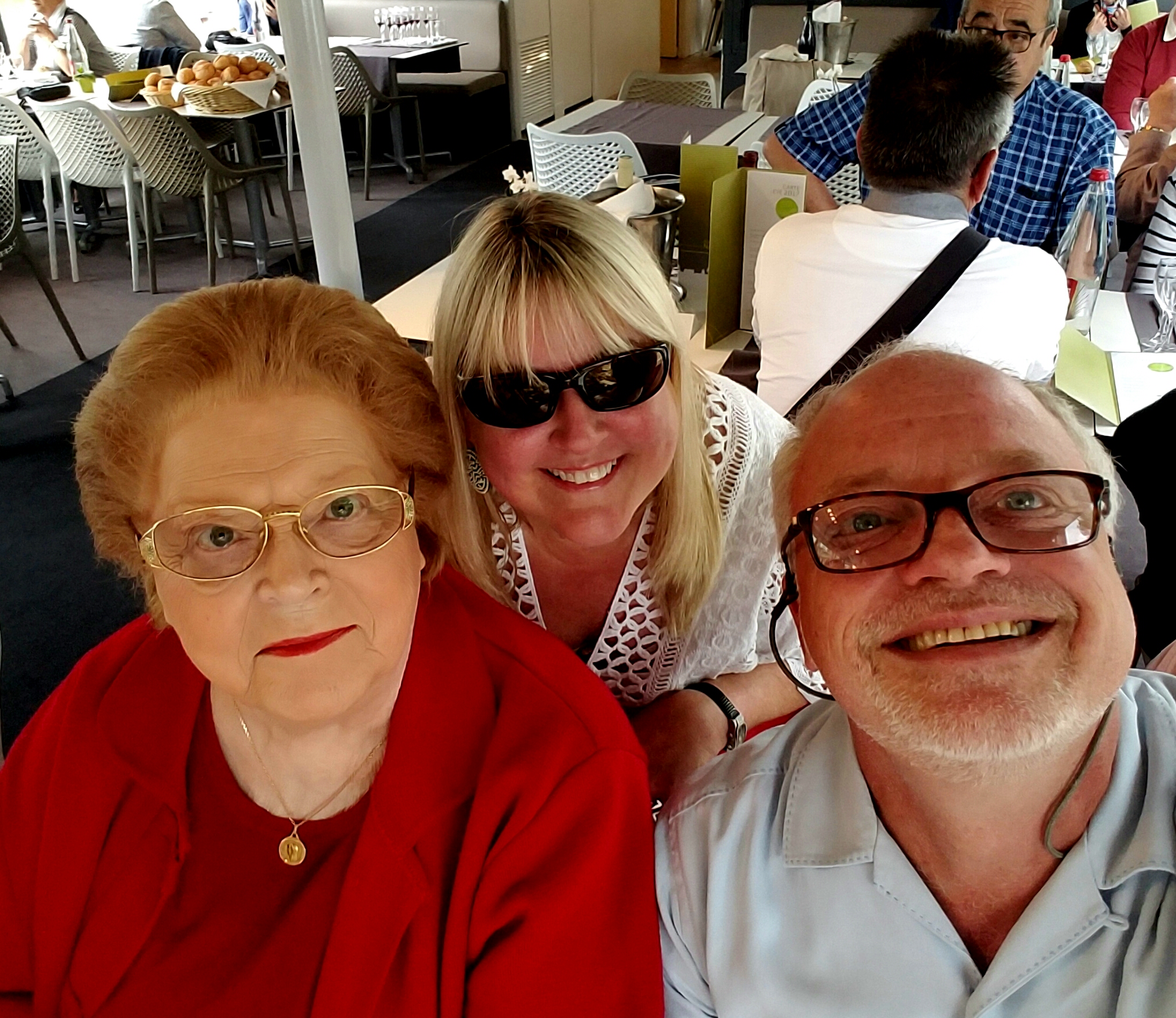 There was tons of laughter, lots of story telling, despite my terrible French, and more delicious food! We shopped the local seafood and produce markets instead of antique markets. We ate langoustine straight out of the Atlantic and fresh vegetables right out of the garden.
We took a riverboat cruise down the Erdre with Laurent's sister acting as our personal tour guide. She's a remarkable local historian and was so generous sharing her knowledge with me. It made the days Lolo and I ventured off by ourselves much more fascinating and enjoyable.
We continued to linger over lunches, after all, we were still on French time — everything was closed from noon until 2:00 pm. We saw dungeons and jails, salt flats and saltwater marshes.
We walked (and walked and walked), and climbed all 350 steps of the Grand Degre that leads to the Abbey at Mont St. Michel. We piddled around his mom's house, watched French TV, and slept with the windows open. I can't wait to return in the fall!
For almost three weeks we wined and dined in sun-drenched towns and fog filled villages. From the Languedoc-Roussillon and Provence-Alpes-Cote-d'Azur regions in Southern France to Brittany, Normandy, and the Loire Atlantique in Northwestern France, we got a "taste" of the real France, with its gorgeous countryside, narrow, winding cobblestone streets, castles and cathedrals, bubbling fountains, outdoor cafés and of course, beautiful antiques.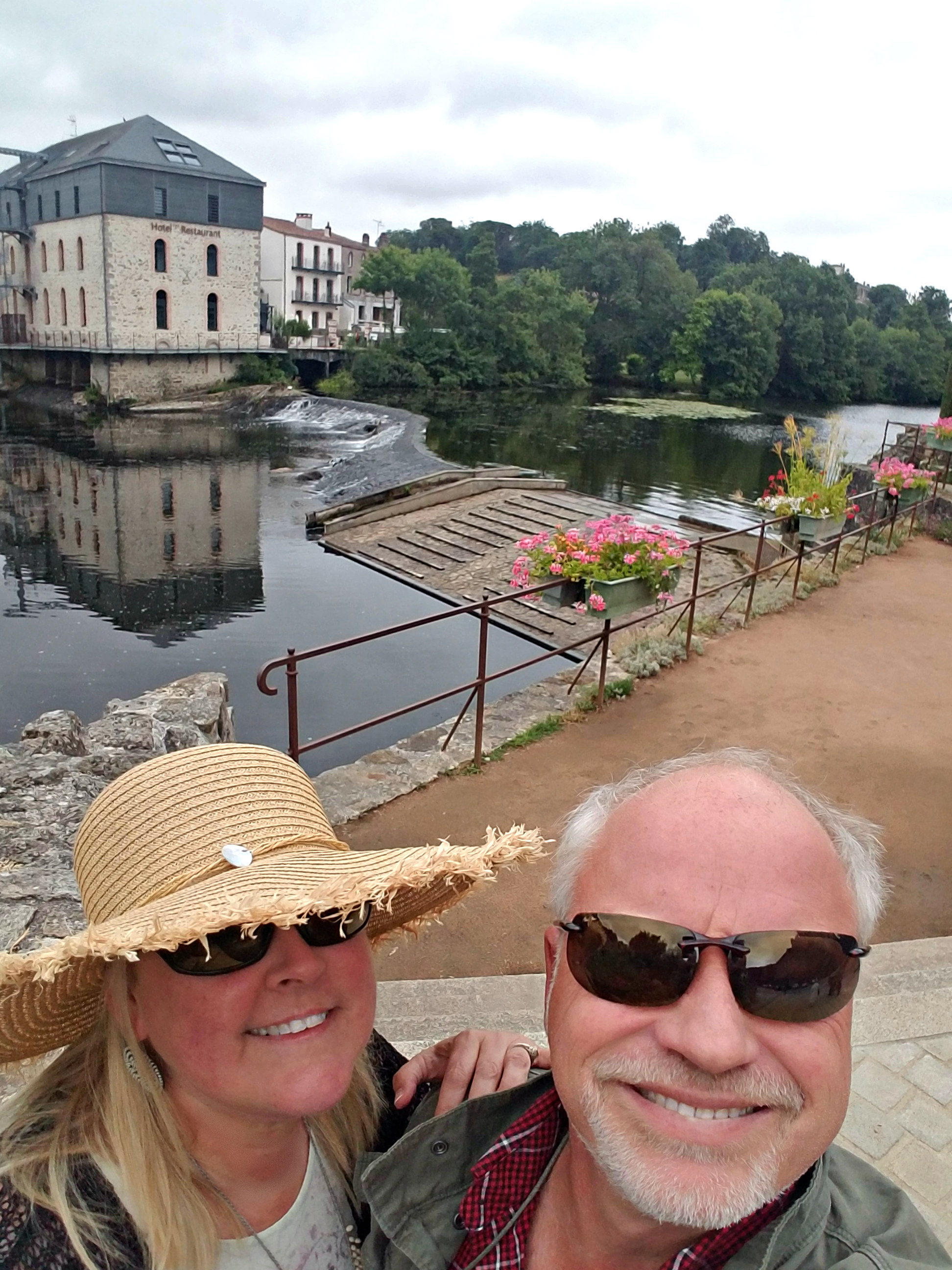 While there's nothing more quintessentially French than the Eiffel Tower (or the Louis XV bergère), every Francophile should get off the tourist track for a carefree getaway full of fun, romance, and incredible seafood (I'm talking every kind of little shelly creature you can imagine) paired with the best wines in the world. As the title of this summer's dramedy starring Diane Lane, Alec Baldwin and French actor, Arnuad Viard suggests…. Paris Can Wait, there's so much more to France.
Here's a look at three of our favorite South of France side trips. 
Have you experienced the real France? If so, tell us where your carefree getaway took you. And look for Lolo's Travel Tips From Our Carefree Summer Getaway next. We had a few foils and fumbles along the way, but managed to go with the flow and have one of the best work-cations ever!
Bon Voyage,
Mimi