Dear Diva Readers,
top: 5px; float: left; color: white; background: #781300; border: 1px solid darkkhaki; font-size: 60px; line-height: 50px; padding-top: 1px; padding-right: 5px; font-family: times;">I was recently asked as part of a panel where I would start on designing a room.  For me it's all about setting the mood – and lighting is imperative in creating atmosphere.  I believe lighting is the most important element in any room's design.  So when I walk into a space the first thing I see is what I want the overhead lighting to be and from there I build my room around it.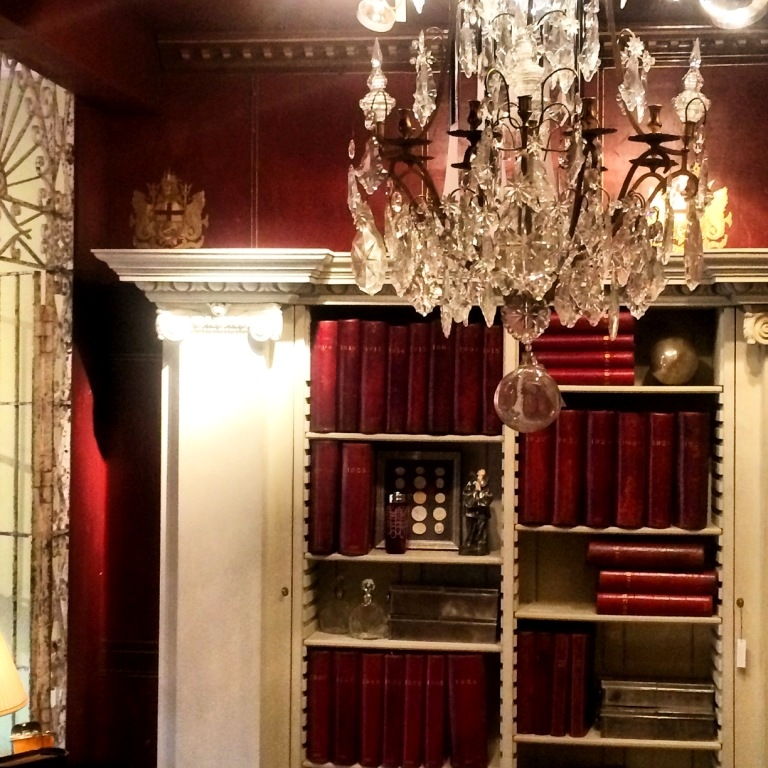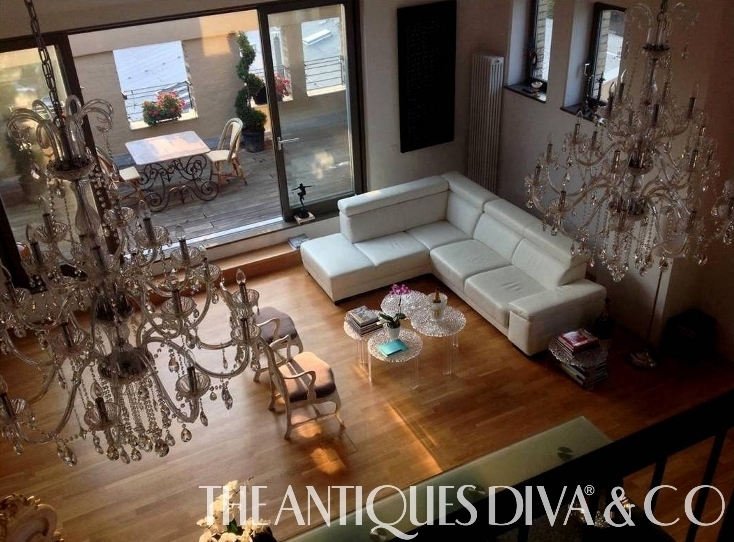 Lighting can make or break the atmosphere in a space. Far too often people underestimate the power of having multiple light sources and simply rely on one overhead light – I start with a fabulous chandelier but then use select lighting to highlight specific pieces, add depth to nondescript rooms and dark corners, to make spaces seem larger and to enhance the overall mood. Sconces as well as floor lamps always come into play… and the BEST COUNTRY IN THE WORLD to buy lighting is ITALY!  Mamma Mia… Italian lighting (specifically Venetian) is good.  I'm in search personally for a waterfall Murano floor lamp for my own living room… lucky for me I have "friends" in high places and the team at Art Glass (who deconstructs hotels) has my wish list on file so they can email when my personal piece becomes available.
You must focus on the floor and table top lighting when decorating a room.  If all of your lighting is coming from overhead, the end result is going to be unflattering. We need overhead lighting for tasks and overall illumination of course, but chandeliers and ceiling fixtures can't be the only source of light in a room. In order to create a flattering space, you must have a combination of overhead lighting (on a dimmer), table lamps, floor lamps, and, of course, candlelight. In my home there is always LOTS of candlelight (and antique silver candelabras, bien sur)!!!
Now don't think I'm dissing overhead lighting—there's nothing I love more than a gorgeous crystal antique chandelier! In fact, an antique chandelier incorporated into a modern space is one of my favorite things. But these can't be your only source of lights. Many clients that come on tour purchase statement chandeliers and also purchase architectural pieces that they can have made into table lamps. I love this idea because it offers you a way to create custom, one-of-a-kind lamps. After all, each room needs at least five light sources, so why not make them unique?
The truth is, almost anything can be made into a lamp. Get creative – why not use antique jars as lamp bases? You can also take antique silver pieces such as trophies and create lamps out of them.
And last, but certainly not least, antique candle holders are a must. I love the patina of antique silver candle holders. But you can also use crystal, porcelain, wood—any material of candle holder really. Nothing sets the tone like candlelight, so be sure to sprinkle plenty of them throughout the room.
No matter what style of lighting you choose, be sure to incorporate antique and vintage pieces. There are always so many ways to use more lighting in any room of your house. If you'd like information on coming on an Antiques Diva Buying Tour to source lighting, email us at to:info@antiquesdiva.com">info@antiquesdiva.com.
Shine brightly,
The Antiques Diva®