Special Event: Antiques Diva Hamptons Antiques Group Tour July 20-21
Join Toma Clark Haines:

Hamptons Antiques &
 Design Tour 
Just outside of the Big Apple, the infamous "Hamptons" are towns that were settled as early as the 1600s, and dotting the eastern coast of Long Island while boasting a cornucopia of beautiful, Dutch-inspired architecture, farmland and gorgeous beaches. Today, the Hamptons remains a popular weekend retreat for the rich and famous chock-filled with art, design and cultural hot spots. This is not your average sleepy beach destination, instead the Hamptons offers daily gallery openings, museum visits, concerts, educational and industry leader speaking events, theater productions, art cooperatives and many antique shows and festivals, shops and estate sales. The Hamptons has been associated with the lifestyles of the wealthiest families in the United States, and the area draws cutting edge artists and designers from around the world… And thus local inventory to has to cater to their needs. This combination has encouraged the production of beautiful art and design. Sometimes the best-kept secrets are where you least expect them… There are many hidden sources in the Hamptons. The antique trade has cropped up throughout all the major towns with some of the finest small boutiques, barn sales and estate auctions available.
2-Day Antiques Diva Hampton Antiques, Design, History and Lifestyle Group Tour

When:
Thursday, July 20: 11-5 pm; Followed by Dinner in Private Home of Style Maker Tamara Matthews Stephenson
Friday, July 21: 11 am-6 pm; Followed by VIP Champagne Gala at East Hampton Antique Show with Hamptons Cottage and Gardens Magazine
Where:
East Hampton, Southampton, Sag Harbor, Montauk, Bridgehampton

Join me – Toma Clark Haines, The Antiques Diva, and Style Maker Tamara Matthews Stephenson on this exclusive opportunity to tour the Hamptons… with Diva Style. This is perfect for the out of town designer, art aficionado or history and culture buff who yearns to inundate themselves with an insider's view of the design, lifestyle and sources in the Hamptons. Coinciding with the Traditional Home Hampton Designer Showhouse and the East Hampton Mulford Farm Antique Show in July, your Antiques Diva locally based Tour Guide, interior designer Tamara Stephenson will take you behind the scenes to both these summer favorite events for private buying time at the antique show (on the oldest farms in the East Hampton, complete with an original 16th-century Dutch windmill), as well as sneak peeks of the country's finest design talents as they create their spaces for the opening gala at the Showhouse. Over the two days you will visit Jackson Pollocks' famous home where he created his drip paintings, renowned insider gardens and homes, local farmer's markets, and some of the most important antique shops in the area, as well as other off the beaten path finds.
Meet Antiques Diva Guide, Designer Tamara Stephenson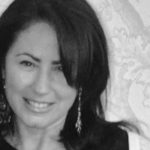 Interior designer Tamara Stephenson has lived in the Hamptons part-time with her family after building their beach cottage in East Hampton over twenty years ago, and she has designed many homes in the East End as well. Additionally, for five years she wrote the East End Nest column for local iconic magazine Dan's Papers where she covered design in the Hamptons. Much of her content on her well-renowned blog, Nest by Tamara covers the design happenings in her summer column, Under The Pergola. Tamara will lead these tours armed with her plethora of eastern Long Island history and an array of great sources and connections in the industry, as well as with her talent as a working interior designer.

See you in the Hamptons! 
Toma Clark Haines, The Antiques Diva®