Dear Diva Readers,
top: 5px; float: left; color: white; background: #781300; border: 1px solid darkkhaki; font-size: 50px; line-height: 40px; padding-top: 1px; padding-right: 5px; font-family: times;">Last week I wrote a blog sharing the trends in design at Maison Objet – the largest furniture fair in the world.  This week I want to highlight some of the trends in the antiques world as seen last week at the top source for decorative antiques in the world.  If you haven't been to The Decorative Fair in London then you're quite simply missing out – it's the best choreographed collection of decorative antiques in the world!
If you missed it this January, have no fear  – The Decorative Fair is held 3 times a year.  The next dates are:
Spring Fair 2014: 29 April – 4 May 2014
Autumn Fair 2014: 30 September – 5 October 2014
One of the top deco trends in antiques we noticed at the January fair was the use of white ceramics in display.  With both translucent white porcelain and ironstone represented – this look is here to stay.
ANTIQUE TIP:  How Do You Tell The Difference Between Porcelain & Ironstone?
Ironstone is made from fired clay which contains china stone. It has a similar appearance and hardness to porcelain however unlike porcelain it is opaque not translucent.  Ironstone, named so because it contains the mineral feldspar, was first patented in 1813 by Charles James Mason of Staffordshire, England.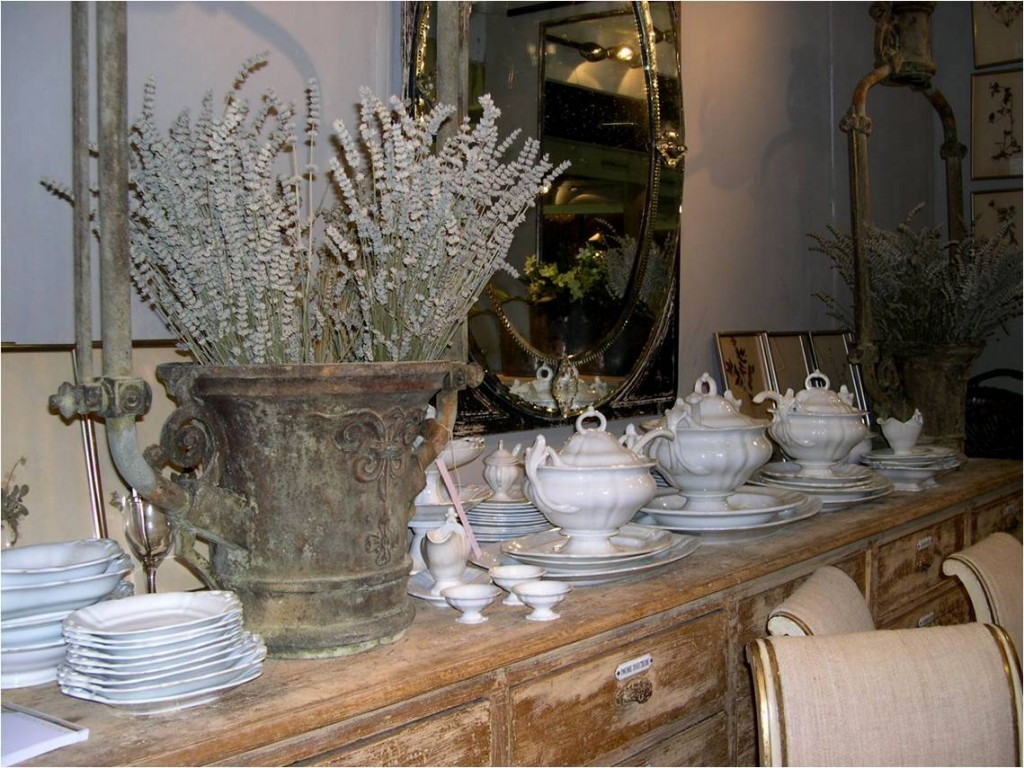 Stay tuned for more Top Trends in Antiques as seen at our tor.html" target="_blank">favorite fair in Britain.
The Antiques Diva®
PS:  To book an Antiques Diva England Tour or inquire about our Buying Services so you can source antiques abroad virtually, email to:info@antiquesdiva.com">info@antiquesdiva.com