Dear Diva Readers,
Save the Date!  Come join me in NYC on Nov 5th at the beautiful Decoration & Design Building!
I'll be on a panel along with interior design maven Justin Shaulis (of HGTV fame) and famed designers Philip Gorrivan and Jon Call of Mr. Call Designs.  Plus, we have the good fortune of having esteemed blogger and interior designer Tamara Matthews-Stephenson of Nest By Tamara as our guest panelist and moderator!
The topic du jour will be the Art of Collecting and the Accessibility of Sourcing Antiques in Europe.
Come!  Listen!  Learn!  ENJOY!!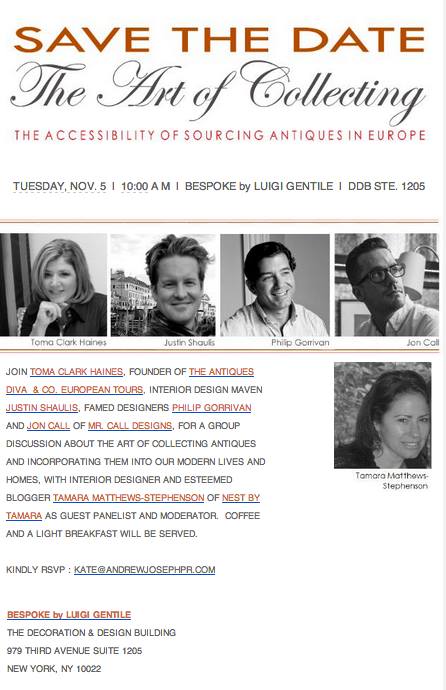 See you soon in The Big Apple,
The Antiques Diva®