I am a book collector. I don't use books as decor, I love to read books – not on my iPad – I like bound books made with real paper. One of the tragedies of my life was when we lost all our belongings in a Thanksgiving night fire in Berlin… years of cherished and collected books gone in the flash of a candle's wick. Out of that loss came a whole new library of books given to us by dear friends and Antiques Diva readers – books that have now made the journey with me to Venice and line the shelves of my office, are stacked on the floor of my living room and cover every inch of surface on my bedside tables. J'adore Rome Antiques Diva Guide Désirée's new ideas on how to use books – even antique books – as decor. I'll be incorporating a couple of these ideas ca Toma. 
3 Smart Methods For Using Books as Decor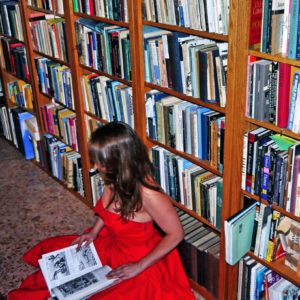 I'm of the same mind as Cicero on this one… I think that having books in your home is essential. I have a habit of picking up books while traveling. My favorite souvenirs are antique, hardbound novels by an author who had written in the particular city I am visiting. I bought Jack Kerouac in Oregon, Hemingway in Paris, and Robert Louis Stevenson in Scotland. Rekindling beautiful memories while going about your daily rituals, is a classic DIVA move!
Unlike other holiday purchases, like a ridiculous T-shirt or another coffee mug, a well-cultivated library can be used in multiple ways around your home.
#1 Books as a Knife Holder
Some of the most practical pieces in our home can be an eyesore, so I love this charming solution to an annoying issue.
I keep my knives separated by size and shape, making the division provided by the book covers ideal. Depending on your needs, the covers can be glued together for additional stability, however, it isn't necessary.
Supplies:
Books –  You could use vintage cookbooks, but I like to have my cookbooks easily accessible. Instead, I used 3 books I have thoroughly read that were not completely precious to me. The books should have a hardcover and I recommend something quite long- the thicker the book, the more stable the base.
Rope –  I used a piece of old rope (this, in particular, was a Ralph Lauren rope-belt with leather tipped ends that I picked up at a thrift store for one dollar).
Note: Make sure you dry your knives properly before putting them away, as the water easily damages the books.
#2  Books as Floating Shelves 
I bought these floating book mounts on Amazon:
The mounts are easily attached to the wall and create a whimsical ledge on which the most beautiful pieces of your library become additional space for lamps, eyeglasses by your bedside, or even a fabulous hat.
Choose within a theme: books you intend to read, your favorite books, books which evoke strong memories, or even books that provide a pop of a complementary color to the space.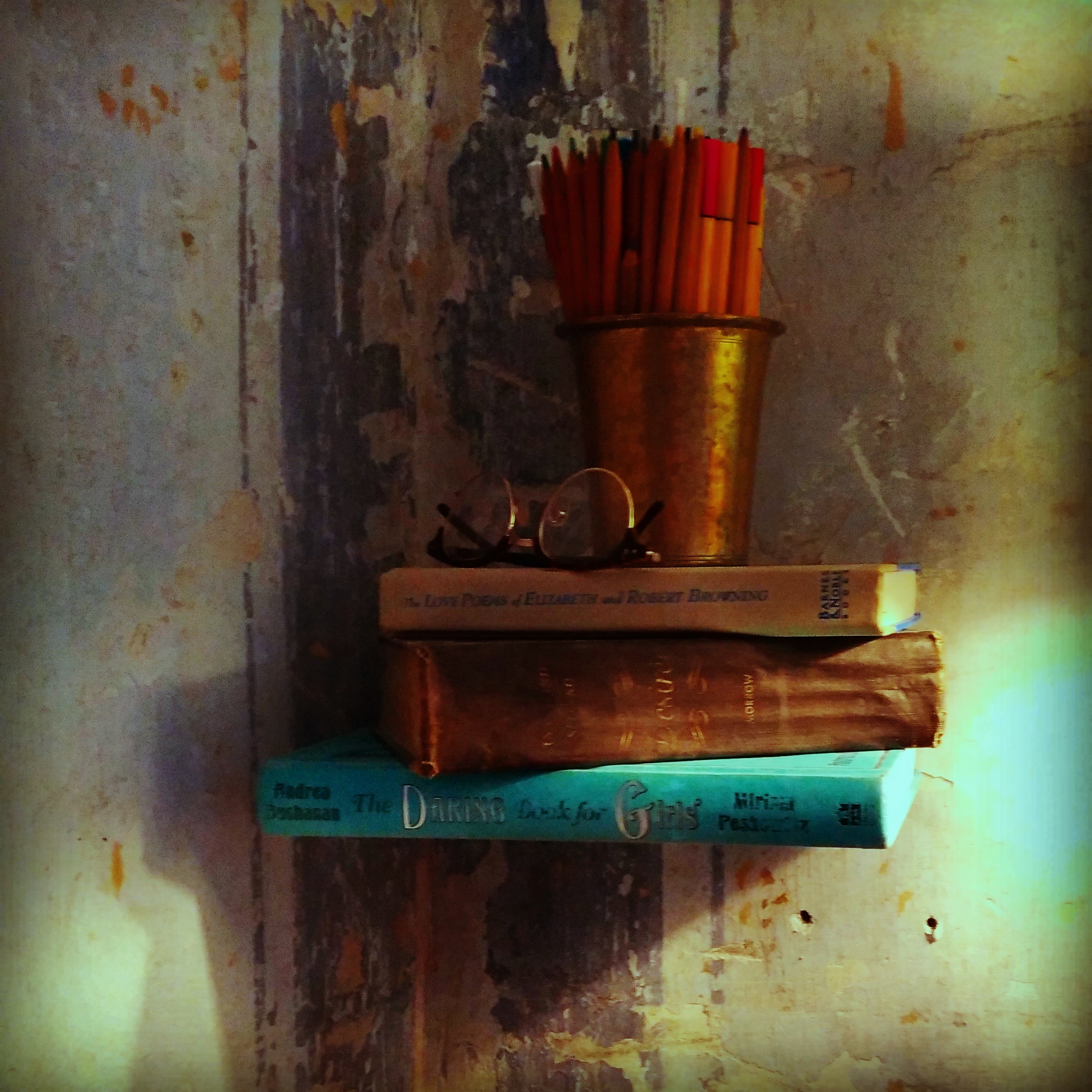 #3 Books as Pedestals for Antiques
I am a Stylist, not a Librarian, so I have no problem organizing my library by color. If your brain works differently than mine, you may stack books by author or subject.
Simply stack a group of books from large to small.
Place the books absolutely anywhere! I like to use them as a solution for hiding cords or unsightly details at home. I stack them to cover an unruly lamp cord, or in empty spaces that are easily accessible to a potential reader. Truly, ANYWHERE!
Place some of your favorite objects on top, to highlight your treasures and collections and help elevate them into art.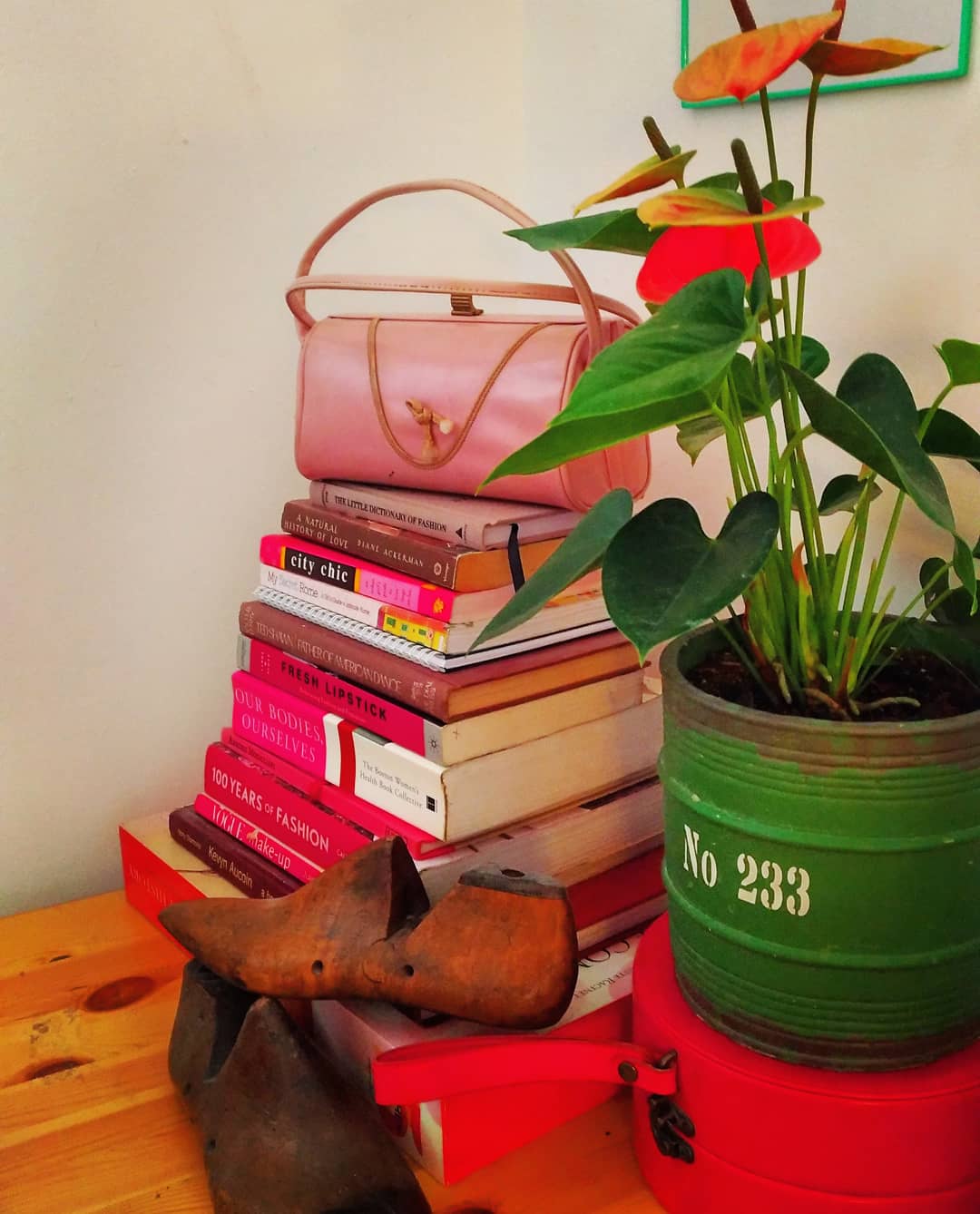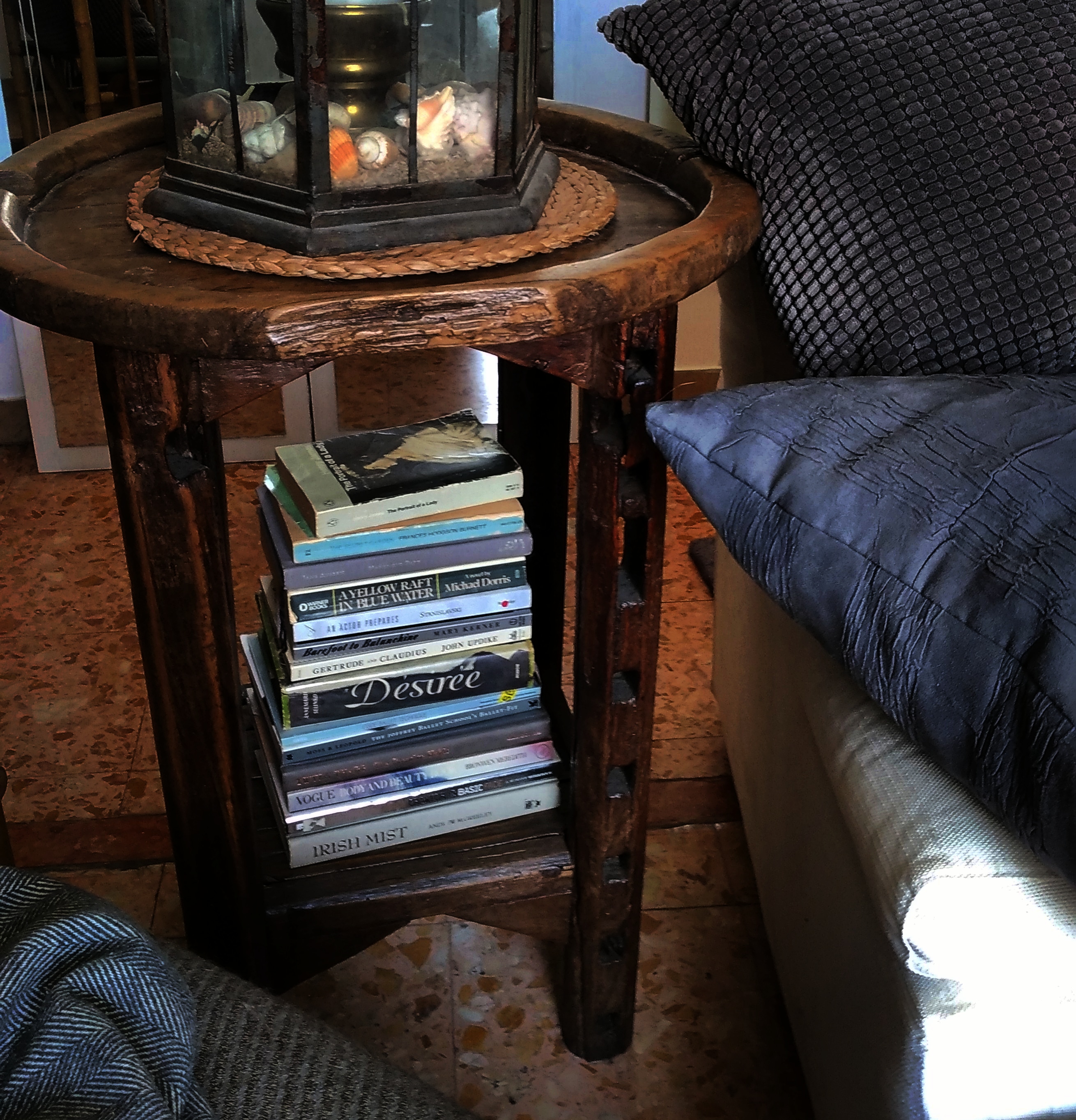 How do you use books in your home decor? I would love to know.
For more design inspiration from our uber-talented Antiques Diva Guides, book an antiques buying tour to Europe, Asia or The United States!
Ciao ciao, 
Toma Clark Haines – The Antiques Diva