In this month's header photo taken last week in Cambodia I am sunburnt. I am sweaty and just after this photo was taken I found a mosquito stuck still alive in the sweaty goo of sunblock at my hairline. In spite of all that I still I took to my standard diva pose even though my butt seriously hurt from hiking.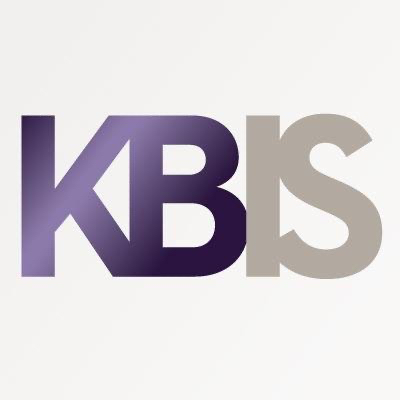 This January before going to Cambodia I was in Las Vegas speaking at the Kitchen and Bath Industry Show. (The flight from Vegas to Siem Reap was h-e-double-hockey-sticks… 10,135 miles and 4 layovers but I digress…) In one of my presentations at KBIS I gave a presentation in the DMM Design Milk / Modenus Talks Lounge called Strike A Pose where I taught attendees how to take a good photo. Everyone has to have a profile photo for their social media – so you might as well look good!  
The thing I noticed about this photo is I look tired, but I look happy. More than that, I look content. And I've determined content is a better feeling than happy. I had just come out of hiking in the jungle to the top of Kulen Mountain and I had overestimated my ability to go those last 3 kilometers.  But here's the thing: Hiking in a jungle to the top of the most sacred mountain in Asia is like jumping out of an airplane and deciding at the halfway point you want to go back. That description of me on the mountain is how I feel about who and where I am today. 
A Few of My Cambodia Photos – click to enlarge
The Business of Antiques 
It's 2020. And this is my first blog post of the new year. I suspect my content manager is about to have a heart attack that I missed blogging in December, January and February. This is the longest I've ever gone without blogging.  The problem? I want to be intentional about content. And intentional isn't easy. Several years ago I was on a hamster wheel – trying to blog X times per week for SEO and I reached a point where creating content had sucked all joy out of blogging. I hired someone to help – but I found the blog not representing my vision so last year I made the decision to write once-a-month longer personal blog posts which I've loved doing. All was fine and dandy until… I launched my podcast The Business of Antiques and all my energy went into getting it up and running and I dropped the ball on blogging. (I'm sorry readers 🙂 ) And by the way, speaking of the podcast – if you haven't listened to my episode on Marketing For Antique Dealers you must – its my favorite podcast to date! 
One of the hardest things for me is juggling all I do. Business traveling, speaking around the world, mentoring clients and taking them on Antique Buying Tours, managing my Antiques Diva Team of Buying Guides in 16 countries, designing jewelry and furniture, marketing those as well as my main business, dealing with taxes and business administration and finances, and writing my book, as well as the content for my blog and other social media in addition to podcast… it's a lot. And I don't do it alone. I couldn't. I have a fabulous team who helps. But I'm trying to manage it and sometimes I fail. 
And like the juggler who keeps adding balls in the air until one ball – if not all of them – drops, I'm also juggling Life. In my personal life I am dealing with trifecta of problems from finalizing The Divorce, to dealing with visa issues and facing a tax audit. Nietzsche says "What doesn't kill us makes us stronger." I think that's what I liked about my photo. I am tired. But I looked strong. Maybe I'll never be a size 6, that's not in my linguine all'astice and 3rd glass of prosecco lifestyle, but I like who I am becoming even if dealing with life issues sucks more energy than I care to admit.  
What I've learned during these times is I Must Keep Calm and Diva On. I've also been using this time to clear my mind and reflect. With one decade closing and another one beginning it's important as Marie Forleo explains, "to look back, celebrate your wins, acknowledge your growth, extract the lessons and set the right goals for the upcoming year." 
Diva2020 Resolutions 
It's a new year. A new decade. And a new Toma. Yes, I'm still your Diva. But maybe I'm Diva2.0, or rather… make that Diva2020. As I look back at 2019 and forward to 2020, I think about what my resolutions are both personally and professionally. 
Resolution #1 Be Intentional in Expressing My Authentic Voice 
You might have noticed as I change, the tone of this blog is changing. Yes, I'll always have stilettos and pearls. I'm your Diva afterall. But when I look back at my life journey, I went from being a daughter to a bride to a diva… and from a diva to me. 
Resolution #2 Make Time for Wellness  
Wellness is not a luxury, but a necessity. I love a good luxury spa hotel, but I've learned wellness is not about going to a great resort but about self care every day. My sister and I were talking this weekend and she said "I'm not sure I even know how to do self care." For me, that means getting enough sleep, drinking enough water, but also imbibing ginger tea and lemon water, going to the gym at least twice a week (my goal is 3 but it doesn't always happen), cooking healthy dinners when I'm at home. It means learning to Say No To Others and Yes To Me. Going for a walk everyday. Spending time snuggling with my cats. Reading books. Taking time to journal and meditate. In 2019 I formed a lot of healthy habits that have changed my life. 
While staying in Cambodia at the 5-star hotel Anantara Angkor Resort in February for my writers' retreat to work on my book, I went to the spa everyday to sit in the steam room. It was part of my process. If you're going to write, you need to clear your mind so you can hear your voice. It occured to me, "What if I could do this every day at home? What if I incorporated steaming into my daily schedule?" Mr Steam makes that possible! They manufacture state-of-the-art steam shower systems and steam shower accessories that transform residential steam bathing.  
Returning home from KBIS Vegas and Cambodia, I'm in research mode to determine how I can convert my master bath into a Mr Steam steamroom.  It's easier than you would ever think possible – and actually affordable! I'm super excited by this concept that I can steam at home!!! Steaming improves circulation, skin health, loosens stiff joints and helps restore your body after a workout. Plus it reduces stress, opens up the sinuses, and burns calories.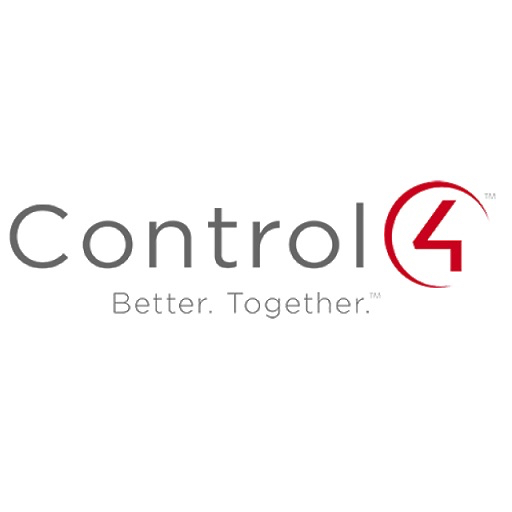 Resolution #3 Embrace Technology
At the resort, I would call the Spa and tell them to turn on the steam and I would be there in 30 minutes. But at home, if you have a smart home, you can simply tell your Smart Home to turn on the Steam. One of my sponsors with Design Hounds at KBIS in Las Vegas was Control 4, a provider of automation and networking systems for homes and business offering a personalized and unified smarthome system to automate and control connected devices including lighting, audio, video, climate control, intercom, and security. I am not a technology girl. When I was married, that was my husband's job. As a single woman it occurred to me, "Who needs a husband when you can have Control 4?" I'm getting wired and stepping into the 21st Century! In the 2020s, I'm making my home a smarthome.
Resolution #4 Finish Decorating My Home in Venice 
Getting an apartment in Venice 2 years ago was hands-down the best decision I've made in my life. It's my happy place. But maintaining my business in Berlin, Germany, whilst spending the majority of my time in Venice has meant that over the last 2 years I haven't gotten everything done that I wanted to in Venice. I felt like my feet were straddling two nations as I hadn't fully left Germany mentally as much as I wanted to nor fully settled into Venetian life.   
In December I finally fully closed up life in Germany. I will go to the States to Martha's Vineyard for 3 – 4 months this Spring and Summer while I switch my visa status so I can fully start my new life. But for my Venice  apartment this means it's time to get serious. I still need living room lights and art for my living room wall, as well as to finish my kitchen design so that it fully functions the way I want it to.  
In Italy, we say "Piano, piano" slowly, slowly, step by step, but I'm ready to put a bit more kick in my step. I've been "making do" in my kitchen without if fully finished the way I wanted it.  
Having just been to the Kitchen & Bath Industry Show "making do" is no longer an option. In French the expression for window shopping is lécher les vitrines… literally licking the windows. I was licking all the windows at KBIS fantasizing about making my home more my home. Two of the brands that sponsored my KBIS Design Hounds trip caught my attention: Thermador and Nobilia. 
After "making do" Thermador's tagline "Beyond Luxury Appliances" had me at Hello. You can get your design inspiration on here: https://www.thermador.com/us/experience/inspirational-design. They offer seamlessly integrated sleek design perfect for a contemporary lifestyle. And while I may work in antiques, I like contrast. A sleek modern kitchen contrasted with Rococo and Gustavian decor. Afterall, it's all about the mix.  Meanwhile Nobilia's nod to history impressed me. Nobilia kitchens are known for their modern design, exceptional quality and their extremely good price to value ratio but their origins employ many of the ideals of the Bauhaus movement harmonize the distinction between the fine and applied arts while reuniting creativity and industrial design.
Resolution #5  FOCUS; Where Focus Goes Energy Flows 
I'm becoming more intentional about how I spend my time. Every year I set a word of the year. Last year I chose Ready. This year my word is Intentional. I want to be more intentional about living a balanced life, increasing revenue for my business, and organizing my time. If I get more organized, I can focus more on what brings me revenue and when setting my priorities I'll be able to know exactly where to best spend my time so I have more balance! I don't see 2020 as a year for going forward, but rather a year for putting the 2010's to bed.  
Resolution #6 Give Myself Permission to Quit
One of the things I'm thinking as I'm in a difficult period personally is "What do I need to eliminate from my life?" I have a lot of goals. What I've learned is if you find you're not progressing on a goal… maybe that goal is not as important as you thought it was. Sometimes we put goals on our list that are not our goals – they could be our husband's, a friend's or an employee's. If you're not making progress there's a reason. Time available is certainly one of those reasons, but sometimes it's that the goal doesn't matter enough. I want to learn Italian. I also want to go to the gym. I don't have time for both classes at this moment in my life. I chose the gym because I felt it was better for my mental health. My objective is to be CONTINUALLY reevaluating my business and personal goals and deciding if I want to Quit a Goal, Delay a Goal or Progress on the Goal.  
Resolution #7:  Consider Compromises and Ask for Help 
For me, the last few months as work and life became too much and my blog took the hit. But… did it have to? When I ask myself that question "Is a monthly personal blog really my goal?" My answer is yes. But… why then did I let it slip through the crack? Because of time. One of the best exercises you can do for your business is to make a list of every single task you do. Then highlight those things that REALLY only you can do! You'll be surprised how much you can ask for help on. 
As owner of the company, I set the vision for the brand, and I am the voice of the company. There is no Diva without I in Antiques Diva. I want to write personal blog posts, but… if my goal really is providing consistent content I could have taken my manicured hands off the wheel and asked one of my Diva Guides for help writing a blog while I was working on starting the podcast. By being so focused on what I had to do (that's ego talking) I missed an opportunity to provide content for you and missed an opportunity to let a member of my team shine. Lesson Learned. Sometimes when focusing on a goal you have to make compromises – and ask for help – to meet your objective.  
One of the most important services we offer at The Antiques Diva & Co is our Antique Dealer Training and Mentoring Program where we work with you to help you not only evaluate where your business is currently but help you to get where you want to go. In the program we meet you where you are. It's customized according to your store and your inventory – but more importantly, according to your strengths and weaknesses. One of the exercises I'd encourage you to do is make a list of your strengths and weaknesses. When you look at the strengths use that list to evaluate where to best spend your time. What are you naturally good at? What are your weaknesses? These are areas of your business where you may need additional training or additional help. 
Resolution #8 Look for Help in Alternative Ways  
I've always had an interest in esoteric subjects but in 2020 I'm taking more of an interest in learning about these topics that interest me. I first began dabbling in crystals by accident. I was designing my jewelry collection The Republic of Toma and met one of the editors from Thai Tatler magazine who commented that my choice of stones was interesting. That my stones told the story of my soul.  
I found it a curious comment and inquired what she meant:
"Rubies and Citrines: Power, Success, Passion and Money. You're starting a new venture designing jewelry and you've chosen stones that will guarantee your success. But Rose Quartz means love. You're looking for love. Either externally or inside yourself. Aquamarine is a stone of courage. Its calming energies reduce stress and quiet the mind. Your mind is very noisy I think."  
Her comment left me frozen. In designing jewelry had I literally put my heart on my sleeve? When I looked at the motifs I designed, snakes, frogs, etc… they were all symbols of transformation. This started me on a journey researching stones and their meanings.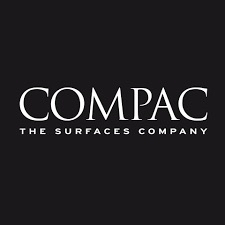 As humans we have intuition. Intuitively we are drawn to things we like.  But our intuition leads us to what we like or don't like, what we need or sometimes what we're afraid of. I remember once going to the stone quarry in Italy and talking with one of the geologists about stones. I asked if he believed that stones had special powers assuming as a scientist he'd laugh at the notion. Instead he responded, "If your body needs potassium, it craves a banana. Why not Rose Quartz for love?" 
While at KBIS, visiting our sponsor Compac: The Surfaces Company – the leading company in high quality decorative surfaces – I thought for the first time about the materials I'm using in my home. I've always wanted only real materials – granite, real wood etc, but it occured to me that just as the stones I choose to wear in my jewelry give me additional help with the problems I'm facing so then would the stones I choose in your house have the same effect. This is Holistic living.  
Their stall at KBIS was filled with various marbles and quartzes. Looking up their properties, I learned that Marble is a grounding stone. It is the idea of security, strength and stability. It provides for the strength of self control and mastery of our thoughts. It enhances the powers of serenity, which is why it makes for a soothing meditation stone. Meanwhile Quartz is the most powerful healing stone of the mineral kingdom with various quartzes bringing different healing properties.  
When you think of seeking help from alternative means, it impacts the entire way you live. I bring fresh flowers and plants into my house because they bring life. I use aromatherapy to enhance my mood. I often use various scents in my diffuser, but only recently did I consider what those scents meant. Here lately as I've been choosing Geranium Oil in the diffuser and out of curiosity I looked it up. Guess what? It reduces feelings of stress, anxiety, sadness, fatigue, and tension! Definitely what I need during this difficult life period. And intuitively I knew it. In my bedroom I spritz my bed each more with lavender spray. Not only does it transport me to Provence, but it also has a calming, sedative quality and is known to promote rest and relaxation, helping it to treat anxiety, depression, and insomnia. 
Antiques Diva Provence Tours 
Speaking of Provence, that reminds me, before I close I want to let you in on a special offer on our Antiques Diva Provence Tours.
LIMITED AVAILABILITY! SO ACT QUICKLY! 
Book our 3 day Wholesale Trade Antiques Fair Tour
in the South of France April 6-9, 2020
and we will give you 1 extra day free!
4 days for the price of 3

We will introduce you to one of our favorite antique fairs
La Foire Aux Antiquités et à la Brocante de Barjac.
This is a 750€ savings
Learn more about The Antiques Diva & Co Provence Tours here. 
Have a question about our Provence tour? Ask Toma!
Thanks so much for reading, and see you next time. I promise I won't make you wait 3 months! In the meantime, make sure to catch up on on my podcast, The Business of Antiques. 
Toma – The Antiques Diva 
Special thanks to my sponsors of the Design Hounds trip to Las Vegas with Modenus and KBIS: Mr Steam, Control 4, Thermador, Nobilia and Compac Surfaces.